Gizmodo Writer Jesus Diaz Enjoys Watching 3D Porn on Mac
This is what happens on a Friday night at Gizmodo. Party on. =p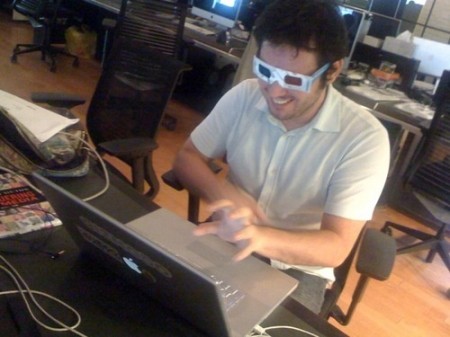 Is he practicing the death grip or the Star Wars force pull?
Looks like on awesome job. Guess what Jesus Diaz is doing on a Friday night, at work, with an empty Gawker office full of Apple computers? Something with interwebs, photographer, & Apple computer. Do you think they are making a video for ChatRoulette?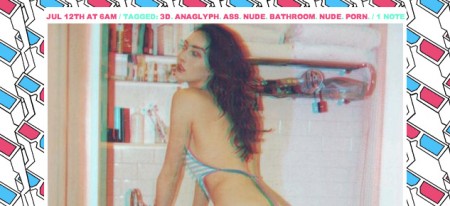 The master of link baiting, Gizmodo's master baiter Jesus Diaz, checks out low tech 3D porn on his MacBook Pro. Verdict? It just works. Magical!
NSFW site with seizure inducing wallpaper here
via gizmodo

Related Posts