Futurama Parodies Apple iPhone 4 Launch
Apple Store iPhone 4 launch parody? Futurama has it, with their funny "Attack of the Killer App" episode, aired just last night.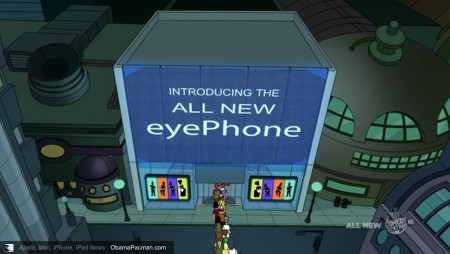 This funny parody describes something about the long iPhone 4 lines at Apple Store, reference to mindless zombies, plus a great explanation why it's called the "Eye Phone".
There's something about an embarrassing video, twitter, and cult favorite YouTube video Mentos + soda too.
Get your Futurama EyePhone episode on Eye Tunes [itunes link]

Related Posts