Friend Bar is the New Apple Store Sensation, Genius Bar Replacement
Building on success of Apple Store Genius Bar, this week, Apple unveiled the Friend Bar, Friend's Line, and the iStore.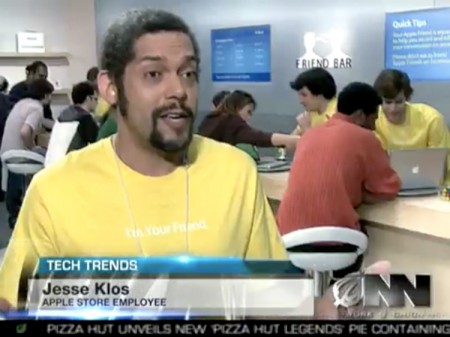 Apple Friend Bar
From the same news source that reported Google's New Innovative Android Features…
You can even get your own personal Apple employee! No more long lines for the new iPhone! Do you think we can talk about the iPhone 4 death grip there?
Onion News Network [theonion]

Related Posts