First iPhone DSLR Prototype
Hardware hackers always want more. Now someone has created an iPhone DSLR prototype. Does it improve iPhone 4 reception?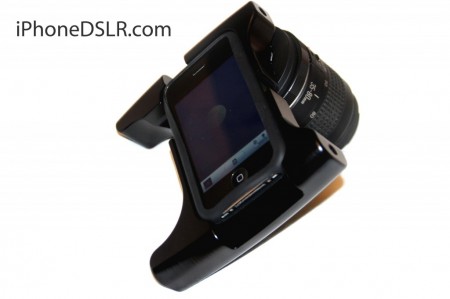 The first iPhone DSLR prototype is made by iphonedslr. It is a mod of the Owle Bubo to attach a Canon 35mm SLR lens to his iPhone 3Gs.
It uses various step up ring, adapter ring, and filter with glass removed to work. But it'll be the funniest thing to pull that out of your bag after you say, hold on, let me grab my iPhone.
The iPhone's built in camera is already excellent. So in our opinion it is fairly impractical, because if you are going to carry something that size, you might as well carry a real SLR. What do you think? Would it make the iPhone fashion shoot even better?
iphonedslr via cultofmac

Related Posts