Droid X Does Slowness & Suffer From Death Grip
Apple shows the newest Motorola Android Droid X certain does… suffer from antenna death grip. Bonus: review says it suffers from slowness.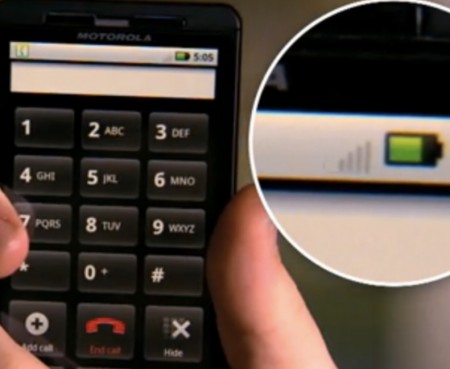 Video: Droid X Does Lose Signal Strength with Death Grip
The latest phone to be added to Apple's smartphone antenna page. Apple's new video shows Droid X, "the next generation of droid does," drops from 3 to 0 bars with the smartphone death grip. However, that might be the least of its problems.
Droid X Does Slowness / Sputter
Gizmodo review of the new Droid X Android phone running Android: "Software kneecaps this phone at nearly every corner. It makes the sizzling hardware look bad in the process. Watching this phone sputter, which it does occasionally for the even most menial of tasks, like opening the apps menu, feels more egregiously tortuous than normal, given its prodigious size and weight."
In terms of the touted Droid X camera "can be ridiculously slow to actually snap photos."
Even though Droid X is trying to be at the "X-treme end of that spectrum" to be un-iPhone-like as possible, it fails at its attempt to copy iPhone-style magnifying glass. "Nailing the careful balance between triggering the magnifier and Android's system menu for text is half skill and half luck."
By the way, Darth Vader mentioned that the phone is the size of a toaster, and there still isn't a front facing camera. At least, the Droid X is "large and scoopy, so can beat potential muggers to death with it," just like carrying a brick in your bag.

Related Posts