Cydia Creator Jay Freeman / Saurik Interviewed on iPhone 4 Jailbreak
Jay Freeman AKA Saurik of Cydia shows a jailbroken iPhone 4 and talks about current todo list and release date.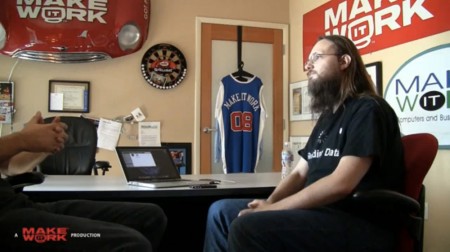 Video: iPhone 4 Jailbreak Demoed by Cydia Creator
As shown before, there is an iPhone 4 jailbreak and unlock. Now there's is more proof:
Jay Freeman, creator of Cydia talked about some technical aspects of the iPhone 4 jailbreak (which is required for the unlock).
On paid iPhone 4 jailbreak: "all the people currently involved have a strong commitment on the software being free." If you are downloading an application, you should not pay for it. Plus the fact that iPhone 4 jailbreak is currently not available yet.
On iPhone 4 jailbreak / unlock release date, Jay Freeman repeats that it's ready when it's ready.
[makeitwork via modmyi]

Related Posts