Cydia Creator Interview: History of iPhone Jailbreak & Unlocking
Cydia creator Saurik / Jay Freeman talks about the iPhone jailbreak history, now, and future.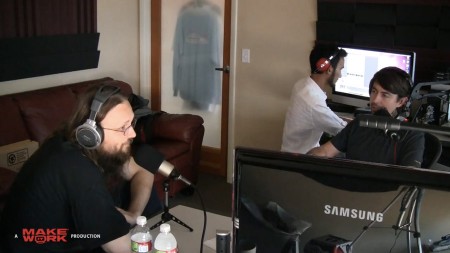 Background: Jailbreak is the software modification of iPhone to accept non-approved apps, and also partly to allow iPhone unlocking. A small number of iPhone, iPod touch, and iPad users jailbreaks their iOS devices to add third party software through Cydia, a third party version of the Apple App Store.
The recent iPhone 4 jailbreak demo by Cydia creator Saurik was actually a promo for this interview with San Francisco based Make it Work Media. Saurik, a core member of the jailbreak community talks about various aspects of the iPhone jailbreaking moments.
Video: Cydia Creator Interview on iPhone Jailbreak History
Saurik iPhone Jailbreak History, Video Highlights
The First iPhone jailbreaker / unlocker came about because he actually didn't realize mobile phones in the U.S. such as the original iPhone are locked to the carrier.
Jay Freeman / Saurik talks about the jailbreak / iPhone Apps scene before the Apple App Store. Saurik was initially against the iPhone, but then got the original iPhone and started making a Java port for it. He is also the author of cycorder, the first video recording app that's usable. Saurik also authored Winterboard — a continuation of Summerboard, which enables themes on the iPhone.
Jailbreak users: less than 10% of total users jailbreak, with estimate of about 8-9% of iOS users.
Core community, the people making the iPhone / iOS jailbreak happen, is under 10 jailbreakers. Saurik reveals that one of the current well known jailbreakers, Comex, is a 17 year old wiz kid, just like George Hotz / geohot was when he first started in the iPhone scene.
On future of jailbreaks: iPhone 4 jailbreak / unlock, at this stage is still very buggy, so don't expect it anytime soon.
Saurik has one question he can't answer: "Does Apple hate people like you?" He doesn't know, and wonders does Steve Jobs secretly despises people like him, or doesn't care?
Steve Jobs almighty, can we get an answer on that?
[MakeItWork via modmyi]

Related Posts