Backup Your iPhone iOS 4, iPad 3.2 SHSH NOW! (update)
You have only hours left to improve chances of having the first unlock / jailbreak on your iPhone 4 or iPad jailbreak with new iOS firmware in the future.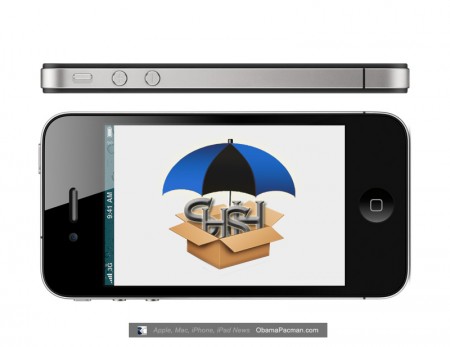 SHSH, What is it Good For?
Many of the current iPhone, iPad, iPod touch jailbreak / unlock require you to start with an older firmware. The problem is, you cannot use an older firmware without your iOS SHSH saved up.
Apple released iPhone iOS 4.0.1 and iPad 3.2.1 firmware update today. Typically Apple iTunes would stop signing the older firmware immediately, but is currently still signing the firmware. So you might have a few hours left to do his.
Strongly recommended for those with:
iPhone 4
iPhone 3GS
iPhone 3G
iPad WiFi
iPad WiFi + 3G
iPod touch 2g (second generation)
iPod touch 3g (third generation)
Got something else, such as iPhone 3G or iPod touch? You can still use the tool. By using Firmware Umbrella to save your iOS SHSH blob, you improve your chances of future downgrade / jailbreak / unlocking.
How to Backup Your Apple iOS SHSH Blob
Three steps, takes seconds:
1. Connect your iPhone, iPad, iPod touch to your computer
2. Download, run the app
3. Hit "Save my SHSH"
It saves the SHSH blob on Cydia. It might be a bit slow on Cydia right now as people are backing up their iOS 4 and 3.2 SHSH at the last minute.
To confirm whether your iOS firmware SHSH is saved, click on "Display SHSHs." It'll display the SHSH cached by the TSS Server on your computer.
In the Future
If you care about ever unlocking your iPhone in the future, you should save your SHSH blob when a new firmware comes out. Each device has its own ID for each firmware, so you need to do this for every device.
Even if you save your SHSH, you should NOT update your iPhone 4 or 3Gs or iPad 3G when the new firmware contains a baseband (modem) update. If you don't know whether the update is safe or not, wait!
SHSH already saved?
The Firmware Umbrella is working to update its software to work with iPhone iOS 4.0.1 and iPad 3.2.1. so if you got it saved already then you don't have anything more to do.
July 16 UPDATE
Apple has stopped signing iPhone 4.0.0 and iPad 3.2 firmware. But the tool for 4.0.1 and 3.2.1 is now out.
[Download: thefirmwareumbrella]

Related Posts