Artist David Lanham Will Draw Your Portrait, Over iPhone 4 FaceTime
Artist David Lanham draws cool portrait caricatures over iPhone 4 FaceTime.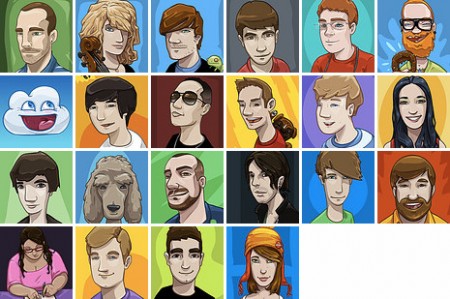 David Lanham is an artist from the Icon Factory, known for Twitterific and other software. For $50 he will draw you a really cool portrait caricatures avatar over iPhone 4 FaceTime. Some examples on a Flickr gallery.
There's even a smiley face cloud. That must be a really cool FaceTime call. Or can you say photoshopped, or paintershopped? =p
An example of how he does his vector drawings:
I wonder how long the FaceTime portrait will take?
[dlanham.com via giz]

Related Posts