Apple iPhone 4 Mystery Press Conference "Invitation"!?
Best photoshop of the mystery July 16 iPhone 4 press conference "invitation."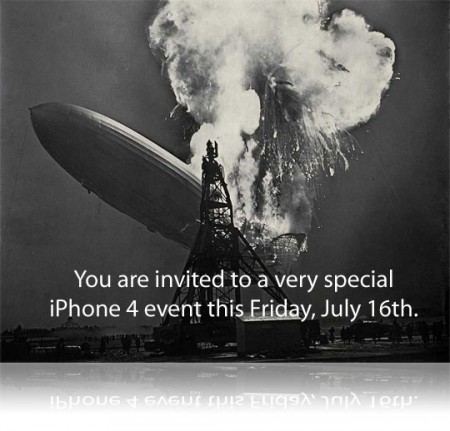 In the past, Apple has usually provided catchy invitations to its press events. Here's Macenstein Doc's take on the mysterious iPhone 4 Press Conference: "Apparently our invite got lost in the mail, so we had to make our best guess."
Something something blimp. Does it mean Apple is flying high? Is that tower a giant antenna? Perhaps someone has some iPhone 4 antenna issues too?
via this is going to be good [macenstein]

Related Posts