Apple iHand for iPhone 4 Solves Antenna / Reception Issues
Antenna / reception issues with iPhone 4? Apple introduces the iHand, "the right way to hold your iPhone."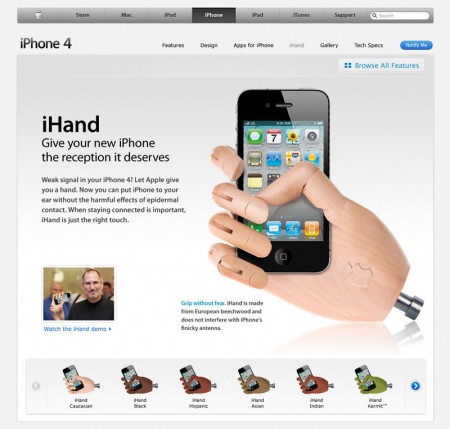 Now you can use your iPhone without the harmful effects of touching it. "When staying connected is important, iHand is just the right touch."
Apple iHand is made from European beechwood and does not interfere with the finicky antenna of the iPhone 4. It also comes in different colors.
Unlike the "you're holding it wrong" or the "we're displaying it wrong" announcements, the Apple iHand might actually solve your iPhone 4 reception issues. Too bad it's made by Scoopertino, the "Unreal Apple News" channel covering breaking spoofs.
ihand might go great with accessory "MaxI Vault Pro," also featured on Scoopertino (as a fake ad). Noooooo, why can't I get the ultimate in iPhone 4 protection?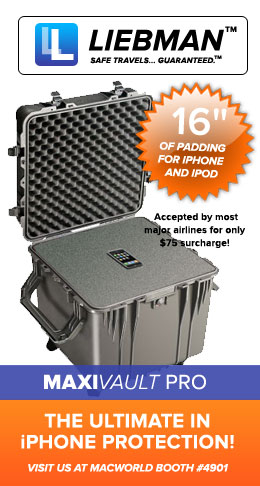 Or perhaps wait for the iPhone 5 prototype, or get an Apple iPhone 4 bumper case instead.
Funny Apple Ad Guys
Scoopertino is made by ad guys Ken Segall, the person who named the iMac and "Think Different" and Michael Rylander.
Scoopertino had won many "prestigious" awards, including the Rathskeller Award, which "honors three journalists annually for technology stories written in their entirety in taverns, saloons and beer halls." Where do I sign up?
The right way to hold your phone [scoopertino] via

Related Posts