Apple Free iPhone 4 Case / Bumper Program
Today, Apple released the free iPhone 4 case / bumper program App.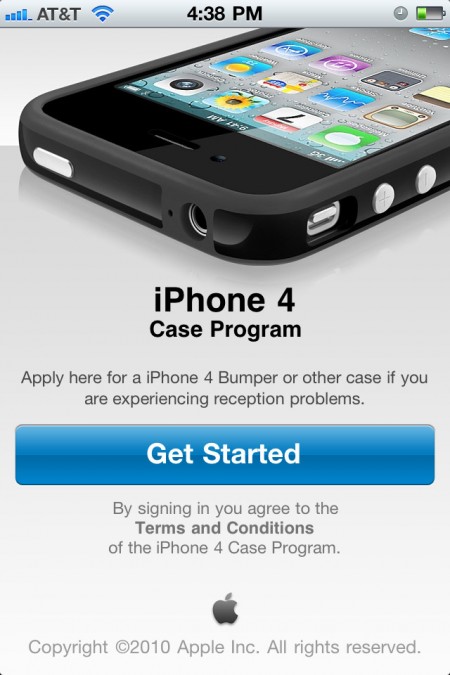 Three steps to claim your iPhone 4 case / Apple Bumper:
1. You download an App [itunes link]
2. Sign in with your iTunes Store account
3. Select your Bumper or case.
The app looks up your iPhone 4 serial number and IMEI instead of asking customers to input it themselves.
For those who bought an iPhone 4 before July 23, 2010, you got a whole month, until August 22 to apply. New iPhone 4 owners can apply within 30 days of purchase. Currently the program is for users who purchase iPhone 4 by September 30, 2010.
Current cases available:
Apple iPhone 4 Bumper – Black
Incase Snap Case – Smoke, Clear
Belkin Shield Micra – Clear
Griffin Motif – Smoke
Griffin Reveal Etch – Black, Black Graphite
Speck Fitted – Black Tartan
Speck PixelSkin HD – Black
Bought iPhone 4 Bumper?
If you bought an iPhone 4 bumper case from Apple with a credit card, you will get a refund. In fact, you should already get an email about the refund being processed. Those who paid with Cash, Check, or Gift card at retail stores will need to bring their receipt back to Apple Store.
For those who bought an iPhone 4 from AT&T store, you can fill out a rebate coupon. More info on Apple's site.
More details on
Case program [apple]

Related Posts