Apple Bumper Case Fails iPhone 4 Drop Test, Video
Cupertino, we got a problem. Apple bumper case fails to protect iPhone 4 from drop test.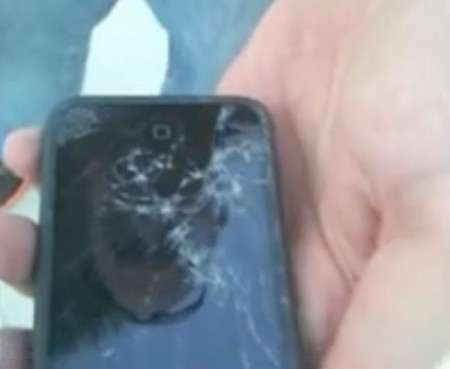 Considering that the original iPhone, 3g, and 3gs are pretty tough due to the patented Apple steel iPhone protective bezel, we are surprised to see how fragile the iPhone 4 display is.
The latest drop test video shows that iPhone 4, even with Apple Bumper case, took 3 drops to shatter the display. Same as the original drop test of the unprotected iPhone 4.
iPhone 4 Drop Test With Apple Bumper Case
Original iPhone 4 Drop Test Without Bumper Case
Drop test of the fragile iPhone 4 display. The new iPhone 4 glass is more scratch resistant, AKA harder, but more brittle.
Apple Case Bumper Case Not Bumper Car
The Apple iPhone 4 Bumper is made with "durable rubber and molded plastic." Apple calls it a way to "to personalize your iPhone 4," but did not mention any protective properties. But to me, the first thing I think of is bumper cars, which protects its occupant. Too bad the iPhone 4 bumper case is nothing like it.
We got to say, Apple iPhone 4 design fail.
I had dropped the original 2007 iPhone and iPhone 3Gs countless number of times without shattering the display. There's a huge improvement from the original iPhone to the 3Gs. The original iPhone gets scratched up and dinged, while the 3Gs barely shows any scratch. Therefore, it's lame to see a newer product that's not as durable as previous generations.
Many people reported that Apple is replacing damage their iPhone 4 with shattered screens, but don't count on it as a permanent solution.
Do you think there will be a class-action lawsuit or an iPhone 4 recall?

Related Posts