"AntennaGate" Apple iPhone 4 Mystery Press Conference: Summary
Steve Jobs gave a 15 minute presentation on the reports of iPhone 4 antenna / reception issues, aka "antennagate" at the formerly mystery press conference.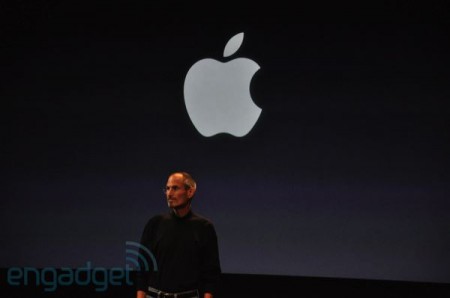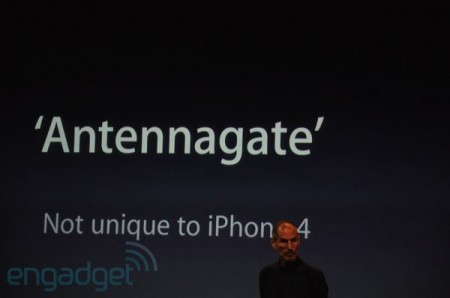 The event introduces itself first by playing the iPhone 4 Antenna song. Steve Jobs comes on stage, summary:
We're not perfect. Phones aren't perfect either. But we want to make all of our users happy.
Lots of iPhone 4 sold, over 3 million in 3 weeks, the smartphone with highest rating on the market, even from Consumer Reports
We've been working hard on AntennaGate issues for 22 days. There is a signal attenuation problem, however, other phones have attenuation problems too.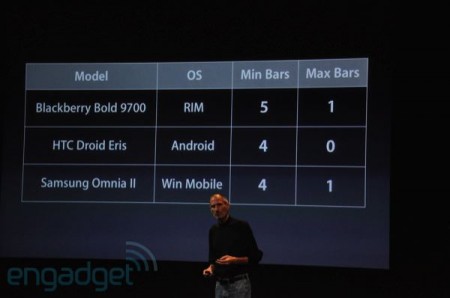 We've tested it, with our 100 million dollar (x-man style) facility: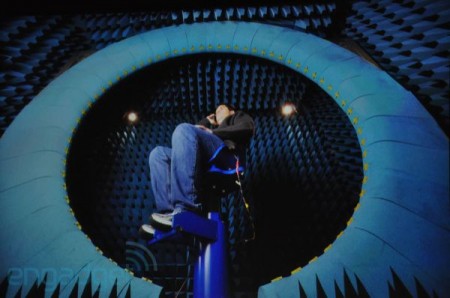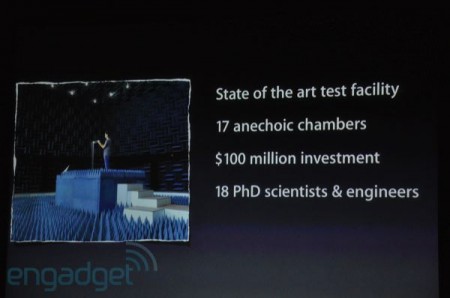 Data shows iPhone 4 early return rate is lower than 3Gs, less than 1/3 of 3Gs. Call drop percent for iPhone 4 is about the same as 3Gs. Very small number of iPhone 4 users complained / returned.
80% 3Gs users bought case, but only 20% iPhone 4 users bought case due to changed form factor and low supply of bumpers.
iPhone 4 Problems and Solutions
What's Apple doing to help? Just released iPhone 4.0.1 firmware update fixes signal strength display.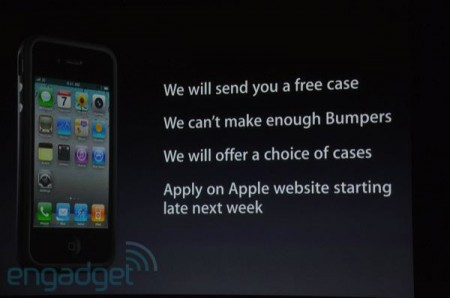 There will be a free case to iPhone 4 users. We can't make enough bumpers, so users can choose any case. Details coming next week.
iPhone 4 Proximity Sensor Issue
Apple is looking into the proximity sensor issue for those having a problem. Will release a fix for next software update.
OP Notes
iPhone 4 problems might not be dropped calls, but possibly completely lack of reception, calls not going through, and occasionally data transfer freeze. "Dropped calls" data probably won't show calls that are not even connected.
First day of iPhone 4 launch, Apple Store was sold out of bumper case, so had to order it online.
via engadget
Gallery: July 16 Apple iPhone 4 Mystery Press Event

Related Posts