$50,000 Diamond iPod Bling, Owned by One Tough Apple Fan
To all iHaters, go ahead and make fun of this professional boxer Apple iPod fan to his face, I dare you.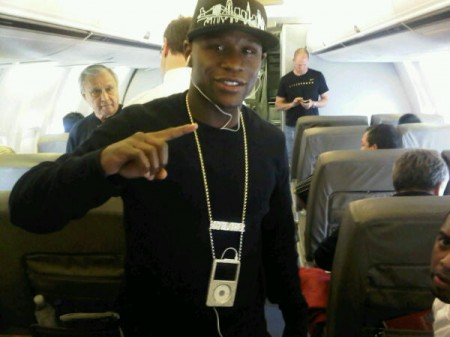 Floyd Mayweather is an American professional boxer, currently undefeated with 41 wins including 25 by knockout.
It looks like Mayweather also enjoys carrying his iPod around on his neck, with $50,000 worth of diamonds and bling, containing "only platinum artists." You are blinging it right? Do you think he has a gold iPhone for a belt buckle?
In contrast, this is a typical Microsoft Zune / Kin fan.
[twit pic via don't you dare laugh at this guy]

Related Posts