$30 DIY iPhone 4 Steadicam
If you can't use your iPhone 4 to make calls (just kidding Steve =p), at least you can use it as a HD video camera.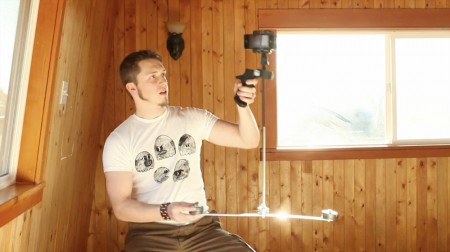 The DIY iPhone 4, 3GS steadicam offers 3 axes free rotation and is said to cost only about $30 in parts.
Instructions, DIY iPhone Steadicam
Demo, DIY iPhone Steadicam
DIY iPhone Steadicam, Tools Required:
Open flame
Drill
PVC pipe cutter (saw?)
DIY iPhone Steadicam, Materials required:
PVC pipes
skateboard bearing
aluminum bar
nuts & bolts
optional handle (nurf gun mod, painted)
threaded aluminum rod
washers for weight
cup-holder phone holder
In comparison, the least expensive steadicam on Calumet Photographic
[Deal of the Day
] costs $799.
via giz

Related Posts