Valve: Limited Edition Team Fortress 2 iPod Earbuds!
Headphones, get your iPod earbuds in Team Fortress 2.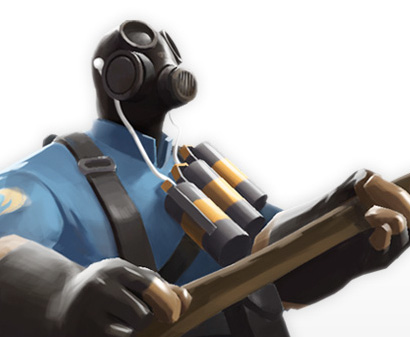 Valve is providing limited edition iPod earbuds collectible for Team Fortress 2 Mac users this weekend.
Play Team Fortress 2 on your Mac to get the TF2 iPod earbuds collectible. (Typically the item is awarded within a few minutes of playing TF2 on an Apple computer). This collectible is only for those who play before Monday.
Check out the Team Fortress 2 Mac Trailer & Easter Eggs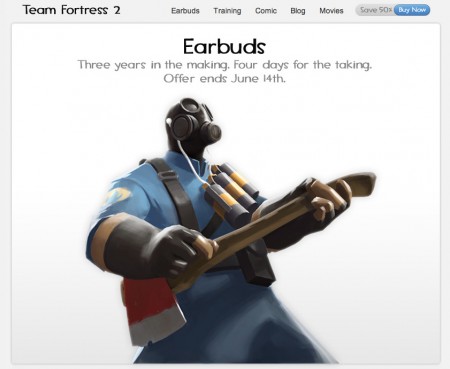 How to Buy / Play TF2 on Mac
This weekend you can play Team Fortress 2 for free (free-play). TF2 is also available at 50% off on the Steam Store for those who want to buy the game.
If you don't have Half Life 2, Portal, or TF2, then you might want to buy the "Orange Box" instead. I've been rocking the Orange Box on a MacBook Pro for a few years.
Valve's Steam gaming service Available for Intel Macs running OS X 10.5 Leopard or 10.6 Snow Leopard. Just download Steam client, sign up an account, download, and play.
Heck, even Mythbusters are rocking the pyro this week: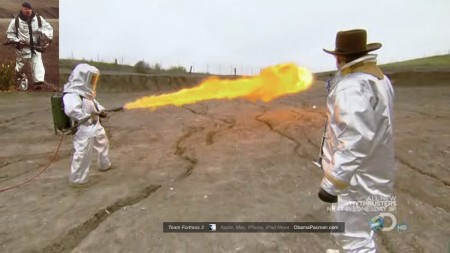 So now we know the secret identity of the TF2 Pyro is Mybusters' Jamie Hyneman.
via macupdate [teamfortress]

Related Posts