Sydney Bondi Apple Retail Store is First With trees
The new Australian Sydney Apple Store thinks different with skylight and 15 feet tall mystery trees.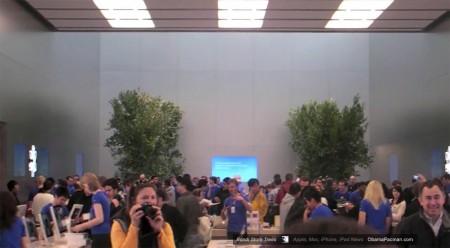 Apple Store is know for its modern stainless steel, classy stone floors, and spacious wood tables. Some of the largest stores even gets a glass staircase. Now there is a new variation for select stores.
Ifoapplestore reports the Sydney Bondi Apple Store had its grand opening recently, in conjunction with the iPad international launch. What's cooler is that it's the first Apple Store with huge skylights and tree "installations".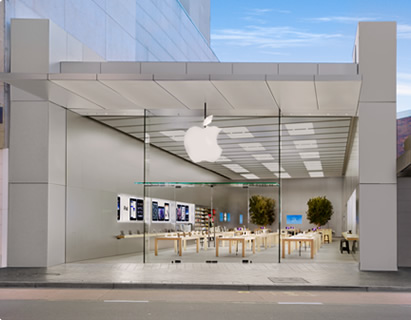 The slightly tinted skylights cover the rear 1/3 of the Apple Store, over the Genius Bar, Creative area, and 4 tress of an unidentified type. The trees are about 15 feet tall, visible from the outside, but are unobtrusive to the visitors to the Creative area.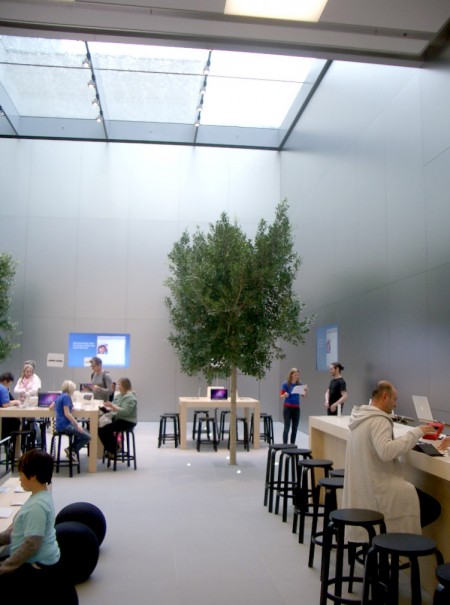 Video: Apple Store Sydney Bondi, First with Trees
Future Apple Stores that might get a similar tree installation include the Georgetown Washington D.C. store, currently under construction.
Do you think the trees come from the Steve Jobs' fruit tree orchards? Do you think Microsoft Store will copy that a few years later?
via
Photos via Apple, John Lampard / disassociated & video, some with photoshop enhancements by OP Editor
Story via ifoapplestore

Related Posts