Splinter Cell Conviction now on iPhone, iPod touch
The popular game Splinter Cell conviction is now available on Apple iPhone OS, including iPod touch (interpolated for iPad).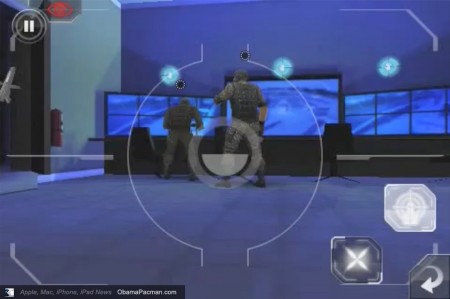 Same Fisher is back in latest Splinter Cell Conviction third person shooter by Ubisoft and Gameloft. Gameloft is maker of other popular games such as: N.O.V.A. [iPhone or iPad], Assassin's Creed [iPhone], and Terminator Salvation [iPhone].
The game play of Splinter Cell Conviction typically calls for shadowy stealth. When Sam Fisher is undetected, the view is in monochrome. The screen turns into color when Sam Fisher is no longer in the shadow or when he is detected.
Splinter Cell Conviction iPhone App [itunes link] is made for iPhone / iPod touch, also works with interpolation on iPad.

Related Posts