Retro iBook DIY iPad Stand / Mod
An unusual DIY iPad stand mod is made with the retro iBook G3 clamshell laptop.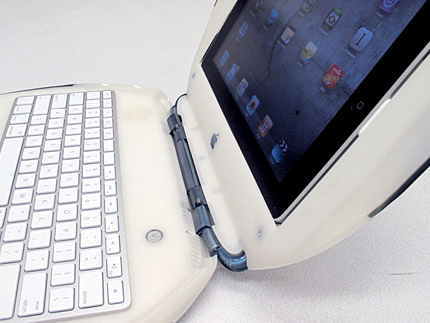 First we have the iPad arcade, now we have another Japanese iPad mod / DIY accessory.
Apple Noir gutted an Apple iBook G3 laptop, removed the display and keyboard to fit his iPad and wired Apple keyboard (not bluetooth keyboard). It turns out that the iBook display area fits an iPad exactly. Except that the USB adapter doesn't fit the iBook display frame.
To use the iPad Camera Connection Kit and its USB connector, Apple Noir uses a Dock connector extension cable. There's an error that the device is not made to work with the iPad but the keyboard works. Unsolved problem? Even though Apple keyboard is very thin, the iBook iPad mod cannot be closed. Guess it works as a novelty iPad stand.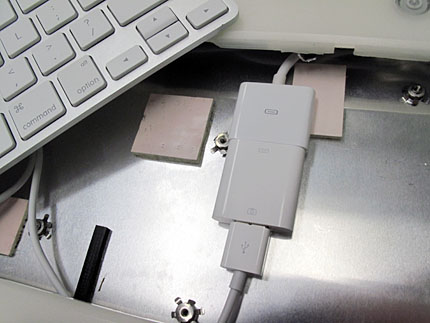 It's funny what people who don't have to deal with Windows have the creativity to come up with for fun. A great option to this and this in terms of engineering.
Oh, before doing such a mod, please try the Apple iPad case, as it works really well even for touch typing.
iPad in iBook [applenoir] (Japanese site)
via giz

Related Posts