Official Apple iPhone 4 Features Video: FaceTime, Retina Display, & New Technology
Apple senior executives on video describing some of the new iPhone 4.0 features introduced at today's 2010 WWDC by Apple CEO Steve Jobs.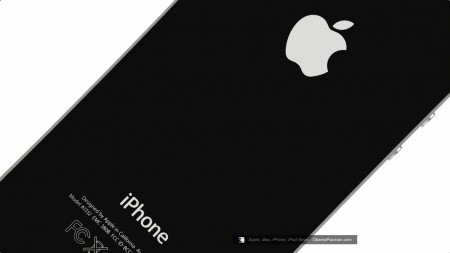 Video: Apple Executives Describes iPhone 4 Features
The Apple video is titled: "iPhone 4 – This Changes Everything. Again."
FaceTime video chat on iPhone 4.0
Makes video calling accessible on mobile devices. The iPhone 4.0 users can easily switch from front camera to back camera to show what they are seeing.
Retina Display on iPhone 4
The new ultra-high resolution display using IPS technology with LED backlight of the iPhone 4.0 makes the images look as sharp as a printed page.
Special technology such as optical lamination adds to the clarity of the Apple iPhone 4.0 display.
More iPhone 4 Features
The iPhone OS / iOS 4.0 comes with multi tasking, App folders, improved mail.
The 2010 iPhone 4 comes with larger battery, faster processor, longer battery life, and is also thinner!
Apple Technology
Apple developed a new grade of stronger stainless steel for the iPhone 4.0 Apple also custom glass, comparable in strength to sapphire crystal, and about 30 times harder than plastic.
The Apple iPhone 4 video is presented by
Jonathan Ive, Senior Vice President of Industrial Design
Greg Joswiak, Vice President of iPhone Product Marketing
Scott Forstall, senior vice president of iPhone iOS Software
Bob Mansfield, Senior Vice President of Hardware

Related Posts