New 2010 Apple Mac Mini Released, Newest Features
Besides iPhone 4, iPad, and iPod, Apple also makes Macs. This week, Apple released the new, redesigned Mac Mini with industry-leading energy efficiency.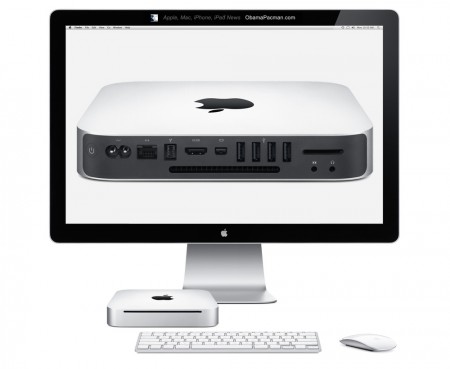 The Mac is the digital hub of iPod, iPhone, and iPad. The Mac Mini is perfect for those who already have a keyboard, mouse, and display, who want an almost silent computer. And for those without the need for a portable MacBook.
The Mac Mini rear ports: Gigabit ethernet, Firewire 800, HDMI with audio output, mini-Display port, USB, SD SDXC memory card slot, optical digital /analogue audio input, optical digital output / analogue audio headphone output.
The 2010 Mac Mini also comes with AirPort Extreme 802.11n wireless, Bluetooth, and HDMI to DVI video adapter.
2010 Mac Mini New Features
The look of new "unibody" Mac Mini is a combination between the iPad and the MacBook Pro. The Mac Mini has iPad's shiny Apple logo and the MacBook Pro unibody construction and easy accessibility to RAM.
The new Mac Mini also has HDMI video out, which can be connected to HD TV at 1080p as an Apple TV substitute.
Other new major features of the 2010 Mac Mini includes SD card slot with SDXC, for SDXC memory cards up to 2TB. Currently the largest SDXC memory card is 64GB, so the Mac Mini is future-proof in that aspect. It's likely that Apple will also adopt SDXC into future SD-capable Macs.
The 2010 unibody Mac Mini also has an integrated power supply, no need for an external power brick.
Mac Mini Server
The server version of Mac Mini has dual harddrives that can be set to RAID 1 or RAID 0. Mirrored RAID provides redundancy, while Striped RAID provides speed.
The Mac Mini Server comes with OS X Snow Leopard server with Unlimited users. (In contrast, Microsoft's server software license can cost thousands of dollars, before hardware.)
The Mac Mini a very low cost server with low cost of operations due to its high energy efficiency. In addition the Uninterruptible power supply (UPS) requirement and cost is low due to the low energy consumption. Mac Mini servers are used in all kinds of applications, such as Danish high tech control center.
2010 Mac Mini Dissected
2 places have dissected the new 2010 Mac Mini.
Server host Macminicolo.net described: "This Mac mini is really, really well built. It feels like less of a brick (like the last one) and more of a laptop without a screen."
Mac Mini Server, without optical drive, shown. Previous generation Mac Mini Intel on top, new 2010 Mac Mini on the bottom is wider and thinner: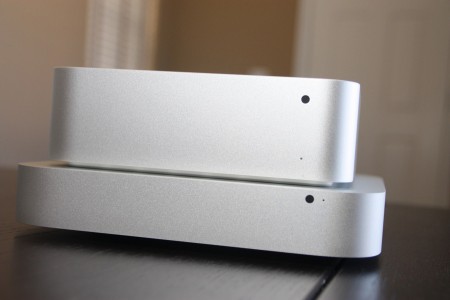 Photos from iFixit, which has performed iPad dissection.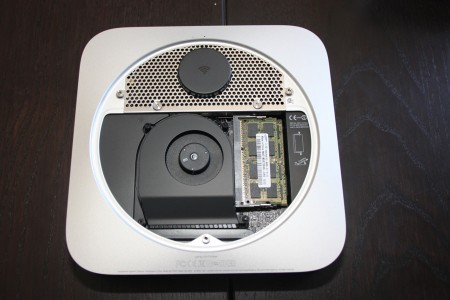 Photos from iFixit, which has also performed iPad dissection: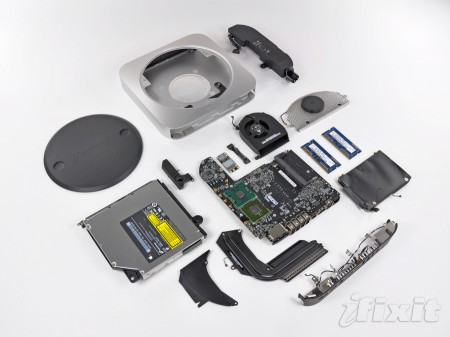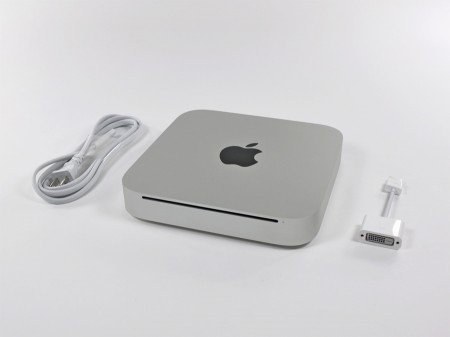 Photos
Composition by OP Editor, plus
Macminicolo.net
iFixiIt

Related Posts