Microsoft Could Adopt Apple iPhone 4 FaceTime Video Chat Open-Standard
1 week after Apple announced FaceTime video chat open-standard at the iPhone 4 Keynote, Microsoft's new Kinect announcement brings possibility that it'll be adopting Apple's open-standard.
Update: note that Microsoft "could" use the Apple standard, not a 100% confirmation.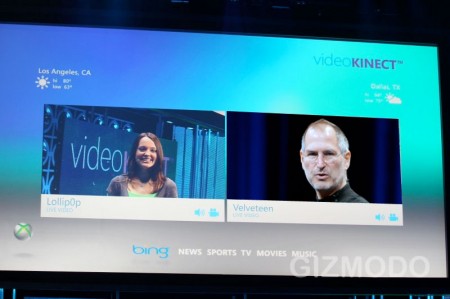 If it happens, Microsoft VideoKinect will allow video chat between Apple iPhone 4, XBox Live (RoosterTeeth / RedVsBlue would probably love it), Windows Live Messenger (meh), and other Kinect clients.
Apple has popularized various technologies over the years, such as GUI, USB, WiFi, WebKit, & HTML5 which are now ubiquitous.
Apple HTML5 Open-Standard Industry Support
The layout engine for Apple Safari, Webkit, is found in number of popular browsers such as Google Chrome for its HTML5 capabilities. Even Google and Microsoft agree that HTML5 will be the future:
Google: HTML5 is the future
Microsoft: HTML5, next generation of Web Standards
Maybe iPhone 4 FaceTime will be another industry first. We'll tell in time.
Apple CEO Steve Jobs at Microsoft XBox 360 Event?
Steve at MS XBox 360 event photoshop by giz. What, do you think Apple CEO Steve Jobs will attempt to sell some XBox at a Microsoft event? Here's the original: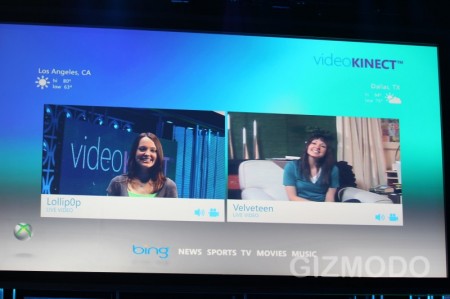 via giz

Related Posts