Magical: Apple iPhone 4 Time Travels, Arrives 2 Days Early
Forget about iPad, the iPhone 4 is so magical, it time travels back from the official iPhone 4 launch day of June 24, 2010 to arrive today for some lucky Apple fans.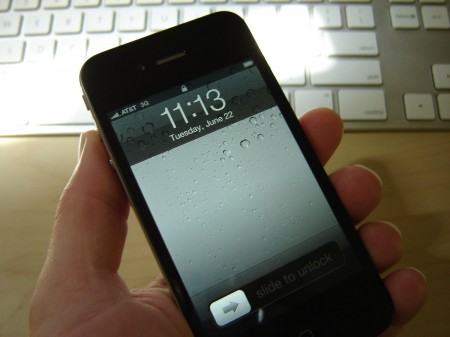 Apple iPhone 4 Revolutionized Time Travel
First iPhone revolutionized the phone industry, then the mobile application distribution, now Apple has succeeded at time travel. =p
A number of lucky people just got their iPhone 4 early, including Loyal Moses, entrepreneur and developer. He said "Activation for me was pretty quick and smooth" but others said they cannot activate their new iPhone 4 yet (probably Europeans).
Normally Apple deliveries are punctual, often early, but it's rare for new Apple products to arrive early. Perhaps due to the overwhelming demand of iPhone 4 pre-orders, the delivery company warehouse ran out of storage?
The landscape / nature photos from the new 2010 Apple phone are similar to the recently released First Real World Apple iPhone 4 Photos / Video. Low light photos are expected later.
The real question: is it snappier?
loyalmoses [loyalmoses] (site was down due to traffic earlier so some images here)
via macrumors

Related Posts