Jimmy Kimmel Records ABC Broadcast TV on His MacBook Pro
Apple Computer: good enough to record Jimmy Kimmel Live! broadcast TV.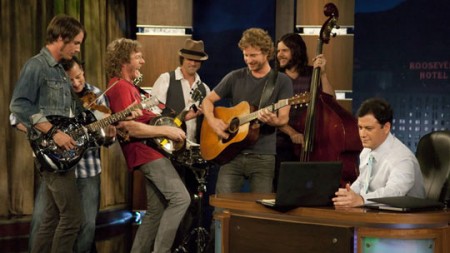 Jimmy Kimmel Show Recorded on Mac / Apple Computer
Last week, the Jimmy Kimmel Live! show lost power to the studio camera control room, so Jimmy thinks on his feet and decided to record the whole episode with his MacBook Pro's iSight webcam: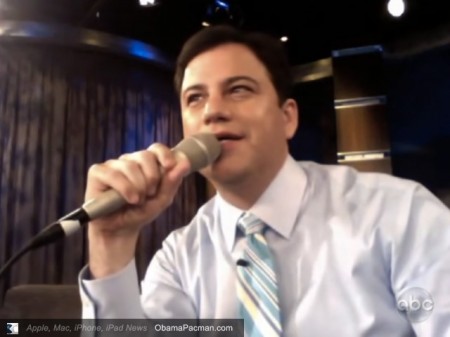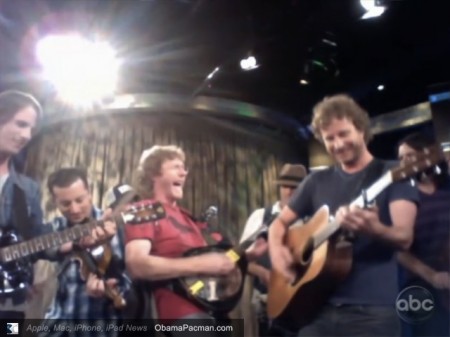 Who does he think he is? iJustine? =p
The show must go on, with or without studio cameras. The audience is surely very excited. Do you think he would record some future shows with an iPhone 4 camera?
The special edition MacBook Pro webcam Jimmy Kimmel episode happened on June 21, 2010. The episode aired Monday late night 12:06 AM EST ("Power Outage: Jimmy Kimmel Live 6/22″). Watch on your iPad for free with ABC Player [itunes link].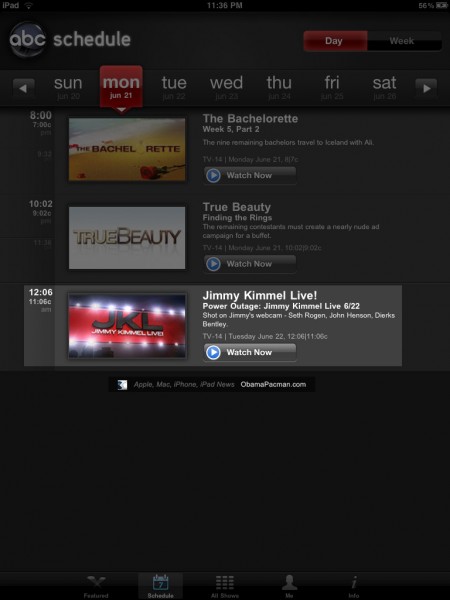 [via macenstein]
Gallery: Jimmy Kimmel Live Recorded on Mac

Related Posts