iPad Arcade Becomes DIY Reality
What started as an April fools joke by ThinkGeek, "iCade iPad Arcade Cabinet" is now a DIY reality.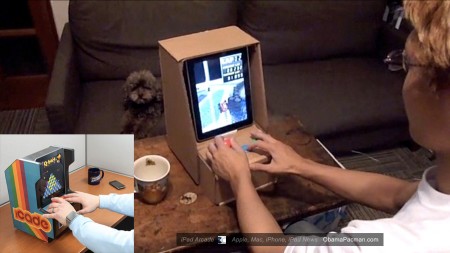 Japanese Gamer Hideyoshi Moriya build an actual DIY iPad arcade thing to play classic games on a mini cabinet using Apple iPad as brain and display.
The iPad is connected to joystick and button controls via an Arduino circuit board through an Apple iPad Dock. (Maybe through the iPad camera kit USB adapter?)
As to the construction, the mini DIY iPad arcade cabinet seems to be built of particle board (sort of like wood) for the joystick / button area and cardboard for its sides.
Pretty good stuff, but can you play Plants vs. Zombies [itunes link] or Tower Madness [itunes link] with those controls?
Now, who is going to create the Super Steve Bros. game? (Steve Jobs + Steve Wozniak vs. Sweaty Ballmer)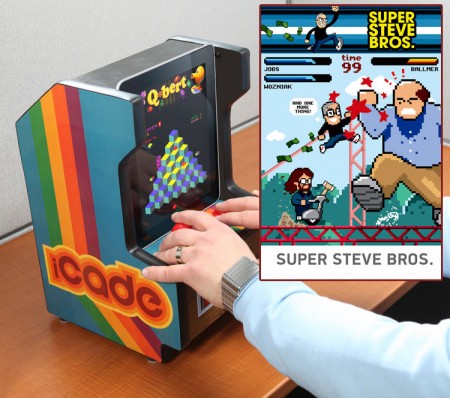 Who is going to produce iMushroom?
Japanese Site [kin2ku.org/protein] inspired by Thinkgeek [thinkgeek]
Vimeo [vimeo hm0429]
via tuaw

Related Posts