Hands-on Video: Hulu Plus Coming to Apple iPhone 4, iPad, iPod touch
Hulu, provider of on-demand streaming TV shows and movies in the U.S., just confirmed that they are releasing their on-demand video service to Apple iPhone 4, iPad, iPad touch, iOS devices.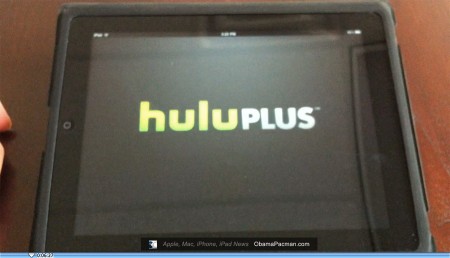 Some people think Hulu will forever lock its TV and movies to Adobe's proprietary Flash due to Adobe's DRM measures. Think again.
Hulu is launching their mobile TV on-demand streaming service without Flash. Hulu Plus subscription service will be available at $10 per month. For TV shows, every single episode of the current season will be available.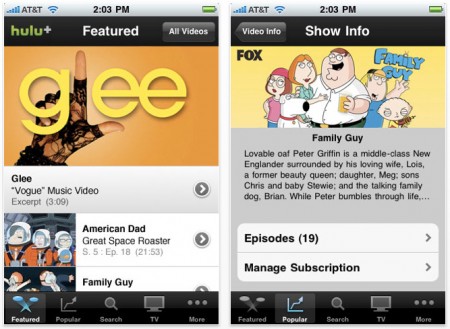 Not just few old episodes, Hulu plus will provide popular shows: "from Family Guy to Glee, from The Office to 30 Rock, from Grey's Anatomy to Desperate Housewives, from Parks & Recreation to Parenthood, from House to Saturday Night Live, and dozens of other hits."
Hulu is currently accepting requests for invitations to preview its mobile release.
Hulu Plus on Apple iPad, Hands-on Video
First impressions: Hulu plus works great. Video picture & sound quality is great. There is no lag and no stutter. Video can be scrubbed within the commercial breaks. Seems to work better than YouTube on iPad.
The hit movie Super Size Me documentary film, is available in full length. Cool!
Before the hands-on video was shoot, 30 Rock was working, but it suffered some problems temporarily. Now it is working again. (Keep in mind they have not released the service yet, and are under testing at this time).
You can even see what Liz Lemon is doing with her chopsticks. What an expert! =p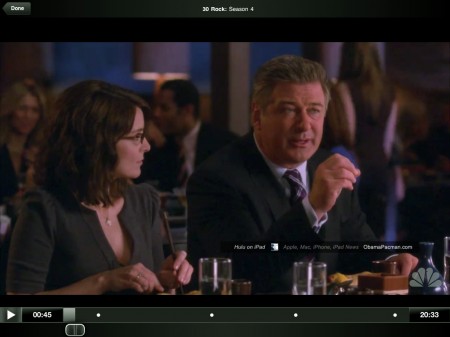 (you can hide the interface to show only the video / movie)
Here's Hulu's promo video:
Hulu Wifi or 3G
On the devices tested, Hulu plus seems to only work on WiFi at this time.
iPad on WiFi: works
iPhone 4 on WiFi: works
iPhone 4 on 3G: stuck at black screen, "loading"
Hulu Vs. Cable & Options
Hulu charges $10 per month for their premium Hulu plus service. How does it compare to its competition?
Cable: costs more, not on-demand, often with multiple long ads, but sports fans can watch live games
Hulu: costs less than cable, on-demand, with only very short ads
Netflix: costs same as Hulu, on-demand, no ads, also can get physical disk rentals
YouTube: free, ad-supported, longer ads, occasionally HD version suffers very slow download times
The difference is Netflix users would have to wait until TV shows or movies are available, while Hulu users can view current TV shows.
The Hulu Plus [itunes link] App is already available in iTunes App Store for iPad, iPhone 4, and iPod touch. Some demo content is available for free.
Hulu Mobile Flash, Android, Windows Mobile, Kin Availability?
Hulu is not available for Android, Windows Mobile, or Microsoft Kin.

Related Posts