Score! First Real World Apple iPhone 4 Photos / Video
Czech Republic site jablickar scored the first known working iPhone 4 outside of Apple. See the first real world iPhone 4 photos and HD video.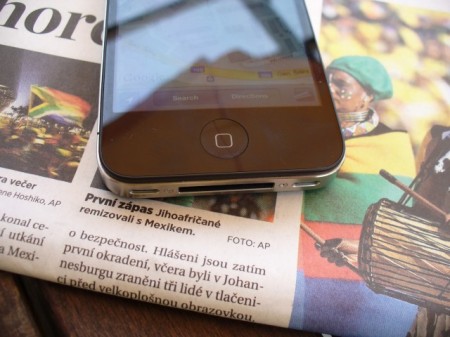 To prove that they got the iPhone 4, the above photos are of the iPhone 4 with the recent 2010 FIFA World Cup coverage on their newspaper.
iPhone 4 First Impressions
First impressions of Apple iPhone 4: Very fast, GPS was surprisingly quick.
After an hour of playing games, surfing, YouTube videos, and Google Maps, battery fell by 10%.
Posted by iHater
The reviewers also posted unretouched photos and video from iPhone 4.
Note the Google translation states: "Although the author is anti Mac OS and IOS, new iPhone 4 really surprised him and he likes it." Thus, the following iPhone photos and videos might possibily be the worst examples by an Apple hater.
Images reduced to about 10% to 15% original file size, with no processing / post production: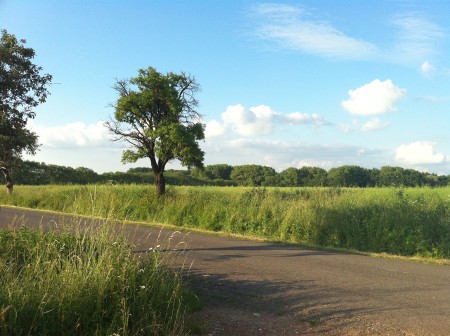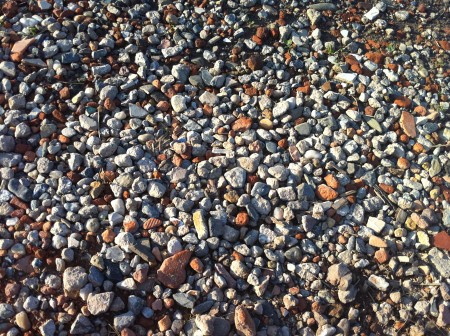 Their images / video download links are getting hammered so here are alternative mirrors for the downloads.
Apple iPhone 4 Photos
The following original iPhone 4 photos are 2592 x 1936, from 2.3MB to 3MB per photo. Download full size iPhone 4 photos here:
http://cl.ly/1PGQ
http://cl.ly/1PQG
http://cl.ly/1P0L
http://cl.ly/1PEF
http://cl.ly/1PFn
Apple iPhone 4 HD Video
Apple iPhone 4 HD video, H.264, 1280 x 720 HD 720P download, about 13.2MB for a 9 second clip:
YouTube COMPRESSED video here (this video has gone through at least 2 or 3 transcodes / loss of quality):

What do you think? Do the iPhone 4 photos and video look pretty good for an "anti-Apple" user?
Stay tuned for a story on how amateur photo quality can differ than professional photos, using the same equipment.
MORE photos & videos: iPhone 4, more videos & photos
[Jablickar / Translation via MR]

Related Posts