Custom Tailored Suits with "Secret" iPad Pocket (updated)
Want to be like Stephen Colbert, secret iPad man? There's a tailored suit for that.
Update: Price for the tailored iPad suit is said to start at $600.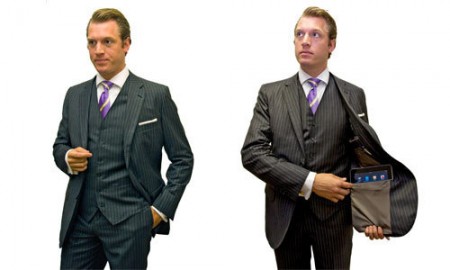 Seems like something a technology savvy James Bond might wear: New York City's Mohan Custom Tailors is making custom tailored suits with a pocket to hold the Apple iPad tablet.
Interesting concept, do you think it's what Colbert wore to Grammys?
For me my iPad is usually carried in my bag or under my arm in an Apple iPad case. I did drop it on the airplane last week though (the magical tablet is fine, thanks for the case or the Steve Jobs magic).
For your iPad, would you wear suit instead of using a Jack Bauer bag?
Mohan Tailors
via Giz

Related Posts