Apple Store Reston iPhone 4 Line / Queue
Stopped by Reston Virginia Apple Store, night before the June 24 iPhone 4 release, to see how many people are lined up for iPhone 4 already. Wow.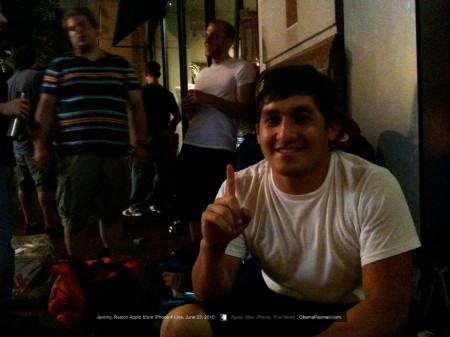 The lucky first in line at the Reston Apple Store for iPhone 4 is Jeremy, he's been there since 8pm. Looks like he's guaranteed a shiny new iPhone 4.
Jeremy currently got an iPhone 3Gs, but had problem ordering on pre-order day, due to iPhone 4 demand inundating Apple and AT&T servers.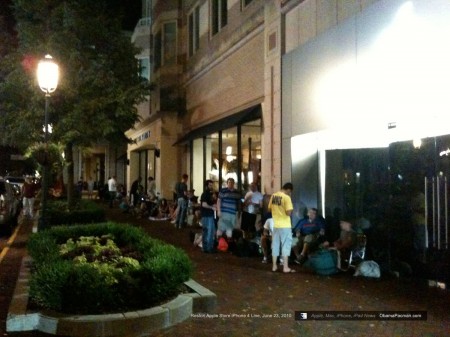 Video: Apple Store Reston iPhone 4 Line / Queue
Keep in mind this is still the night before the official iPhone 4 release, and this is not the largest Apple Store around. There are about 30-40 people already at this smaller Apple Store.
Apple Store front is veiled by the signature black curtain, hiding the new iPhone 4 related happenings inside.
Photos & video shot on iPhone 3Gs by ObamaPacman
Update: Here's the line at 4AM

At 5:30AM there are at least 200 people in line at Reston Apple Store.
Update, 11 AM: Apple Fails at meeting iPhone 4 demand

Related Posts