Apple Shows Love for Creative Video: iPad Velcro Tango
Remember the viral iPad & velcro tango? Now, Apple shows some love for its creator by featuring it on the Apple web site.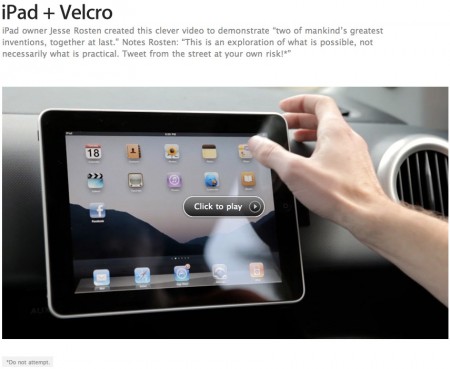 Jesse Rosten must be one proud iPad owner. His humorous viral iPad velcro tango video, with more than 1.2 million views, is now featured by Apple:
Can't seem to find where this page is referenced on apple iPad pages though. Do you think the iPad velcro tango is a hidden easter egg?
iPad Velcro [apple] via

Related Posts