Apple Releases Snappier Safari 5 With New Features on WWDC Day
Apple released the latest version of the HTML5 compliant Safari browser 5, with brand new features.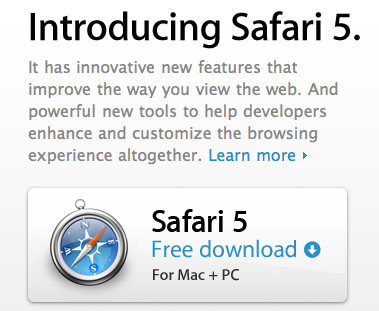 Apple dedicated the whole WWDC 2010 to iPhone 4 and the iPhone OS iOS 4.0. But after the Steve Jobs iPhone keynote, Apple announced Safari 5 for Mac OS (and Windows), available today.
Apple Safari 5 Features
Major features of Safari 5 includes:
Safari Reader: a new way to read ad-free online articles without using RSS reader. Multi-page articles re made into a continuous, clutter free view.
Greater HTML5 Support: full screen HTML5 video, HTML5 video captions, user-authorized location (GPS-style) services like the iPhone iPad to show the nearest post office or ATM
Better Performance: new Nitro JavaScript engine (HTML5 / Web 2.0 apps make heavy use of JavaScript), Safari 5 on Mac runs JavaScript 3 percent faster than Chrome, and over twice as fast as Firefox 3.6. Safari 5 also uses DNS pre-fetching to reduce waits.
Bing Search: another search engine option from Microsoft as alternative to the Google search monopoly
Safari Developer Program: Customize Safari with extensions created using open web standards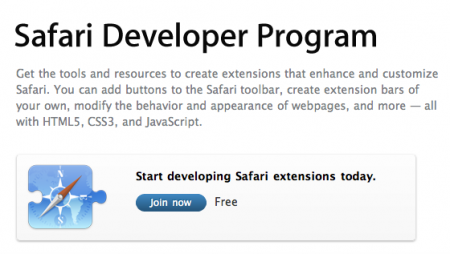 Safari 5 Apple Browser Hands-On
Safari 5 Speed
Safari 5 Mac is pretty snappy once web pages are cached after the first visit.
Like any newly installed browser, Safari 5 needs to download and cache (save locally for later) images, CSS, and other data from website you frequently visit. Therefore, the first time you visit a web site with Safari 5 it will defintely feel slower. However, after the data is cached it's much faster, defiantly faster than the most recent Safari 4.0.5.
Safari Reader
Safari Reader allows reading of online articles without clutter. Works even on those sites with RSS set to excerpt. Works great for multi-page articles. It's like iPad Safari's zoomed in text, live, on my MacBook Pro. It's almost magical!
Take the Apple Stole GUI multi-page article for example,yeah take there is no need to wait for additional pages to load when using Safari Reader.
Access Safari Reader with the button from the address bar (highlighted near top right):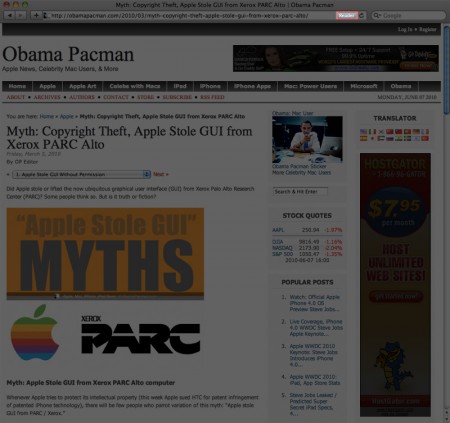 Safari Reader in action on a multi-page article: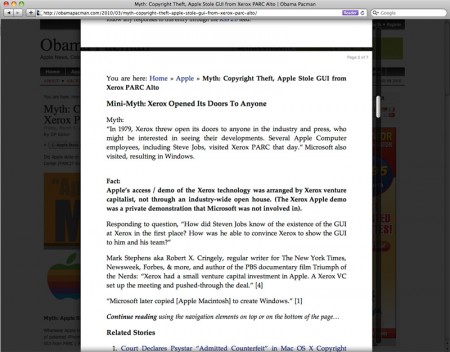 Safari Reader button does not show when an article is shorter than certain length, it shows the RSS button instead.
Safari 5 Availability / Download
Safari 5 is available as a free download for Snow Leopard 10.6.2 or later, Leopard 10.5.8, or Windows.
10.4 Tiger users get a 4.1 update to Safari that includes performance improvements to JavaScript, DNS-prefetching, improved support for HTML5, and Bing as search option.
Download Safari 5 from Apple or via software update.
Safari [apple]

Related Posts