iPhone 4 Record Sales: Over 1.7 Million in 3 days
Apple just had the most successful product launch ever with the new iPhone 4, even with the popular mobile sold out at most locations.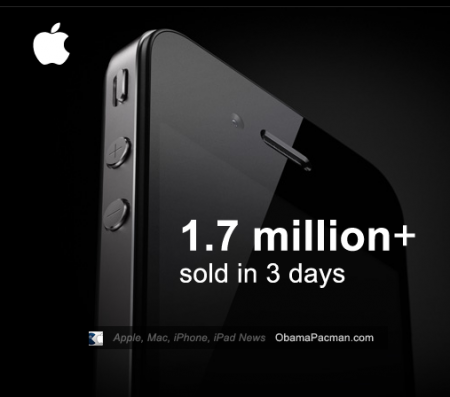 iPhone 4 Sales Numbers
In case the iPhone 4 pre-order rush and the long lines doesn't hint of the huge interest, Apple just released the sales numbers: 1.7 million iPhone 4 sold from Thursday to Saturday. Translation: huge success, and that's with most of the stores being out of stock.
"This is the most successful product launch in Apple's history," said Steve Jobs, Apple's CEO. "Even so, we apologize to those customers who were turned away because we did not have enough supply."
The new Apple iPhone 4 comes with:
Maybe someone needs to set up the FaceTime ChatRoulette, considering that there are now over 1.7 million iPhone 4 FaceTime users.
BTW, I've predicted around 2 million sold on the first weekend (see comments). Lucky guess? =p

Related Posts