iPhone 4 Photos & HD 720p Videos + Macro of Best Fortune Cookie Ever
Here are some un-retouched Apple iPhone 4 camera test: Photos & HD 720p videos, including a macro video under fluorescent light of the best fortune cookie ever!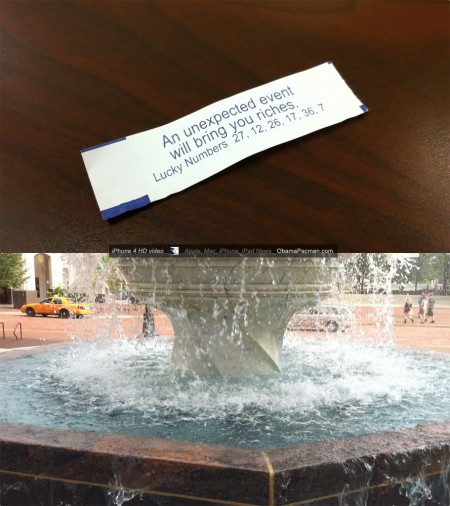 (above is downsized video capture composite, see below for the good stuff)
Apple iPhone 4 Camera, Plant Details
The iPhone 4 camera lens and image quality is really high. Check out the details: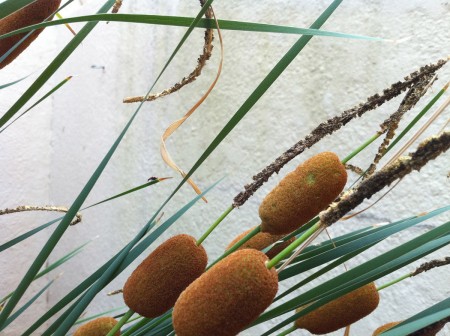 Shutter 1/189
Aperture f2.4
ISO 80
2MB Download
Fountain, iPhone 4 720p HD Video
The iPhone 4 720p HD video camera feature is equally amazing as well. (YouTube re-encodes each video, reducing quality. So download the full size, original file! HD videos require a recent computer to play smoothly)
Lightening: cloudy
Taped on June 24, iPhone 4 day near Reston Apple Store
14.2MB Download
Macro, iPhone 4 720p HD Video
Just had the best fortune cookie ever! OMG, riches AND sexy time!?
Lightening: office, fluorescent light, macro video
Yes it took the iPhone 4 a second to refocus
11.8MB Download
iPhone 4 Low Light Photo
Took this photo at Reston Town Center after waiting 12 hour in line for iPhone 4, so a bit tired. (Normally I can hold it steady at 1/15 shutter speed.)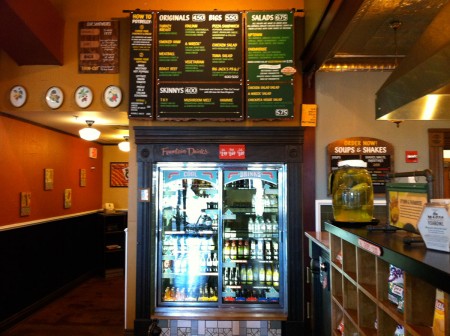 Shutter 1/15
Aperture f2.4
ISO 200
2.1MB Download
But check out the video of the same scene. The video is actually sharp!
iPhone 4 HD 720p Video, Low Light Test
8MB Download
Conclusion
Photos are extremely high quality for a camera phone. Rivals some dedicated point and shoot cameras and beats other mobile phones on the market when the lightening is good.
In some conditions, the iPhone 4 720p HD video is sharper than the unprocessed photo. (Although with photo downsize and processing it might be the same)
Photo © OP Editor. Reposting: only low resolution images reposting allowed. Proper credit (link) to this article REQUIRED. Thanks

Related Posts