Valve: Steam for Mac OS X Launching in May
This week, Valve announced that May 12, 2010 is the launch date for their Steam gaming platform for Mac OS X.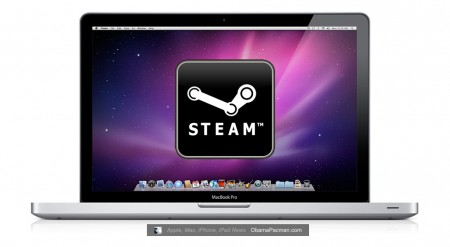 Originally scheduled to be released in April, beta testing of OS X Steam by Valve is currently in progress.
Steam for Mac OS X is expected to have feature parity with the Windows version, including:
Steam Cloud to transfer game settings, friends list, achievements, and other details between computers
Ability to shop from Valve's online game store
WebKit-based internal web browser
Steam for Mac is expected to be released with OS X version of games with Valve's own Source engine, including Counter-Strike: Source, the Half-Life 2 episodes, theLeft 4 Dead series, Portal and Team Fortress 2."
Those who already own Windows version of Steam games can download the Mac version for free. From the look of the OS X Steam beta test, some third-party games are expected too.
There is no mention of system requirements, although Valve, maker of Steam gaming platform, is well known for its ability to optimize its software to run well for a variety of hardware.
OP Editor: Valve's Steam for Mac is expected to be Intel Mac only, and possibly Leopard / Snow Leopard or Snow Snow Leopard only.
via macnn

Related Posts