Steve Jobs' Revenge Against iPhone 4g Prototype Leaks (Gallery)
With all leaked iPhone 4g prototype types / specs, how do you think Apple CEO Steve Jobs will seek revenge toward the leakers? This photoshop contest aims to find out.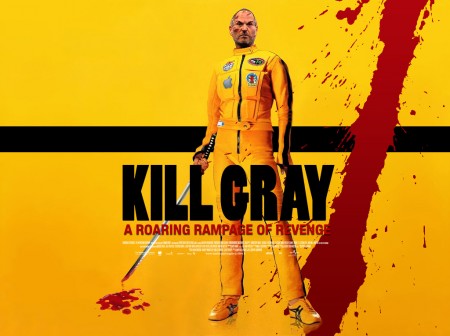 The upcoming 2010 iPhone 4g / 4th generation might be the worst kept trade secret ever. Especially for Apple, known for its secrecy.
The iPhone 4G prototype has been paraded around the world. First Gizmodo got one, then a Vietnamese site got one. Then they dissected the Apple pre-production iPhone prototypes.
Steve Jobs iBite Revenge
Do you think Steve Jobs goes FFFFFFUUUUUU? Gizmodo's recent contest on how Steve Jobs Could Strike Back captures different options under the Apple CEO's disposal.
From Star Wars Empire Strikes Back, Jobs as Jaws, Ironman, Kill Bill, Arnold Schwarzenegger, the Apple CEO iBite for his revenge.
Come on, no Pulp Fiction photoshop? Something about "you will know my name is The Lord when I lay my vengeance upon thee!" (Yes it might be from some book called the Bible).
Hum, Valve launched Steam Mac OS X gaming platform with 63 games… 63 must be a magical number. Do you think Valve reads Gizmodo, or is there a hidden message?
via
63 Ways Steve Jobs Could Strike Back [gizmodo]
Gallery: Steve Jobs' Revenge Against iPhone 4g Prototype Leaks

Related Posts