Steam Launches Gaming Platform for Mac OS X
Valve launches Steam for Mac OS X today! To add to that great news, award winning game Portal is free until May 24!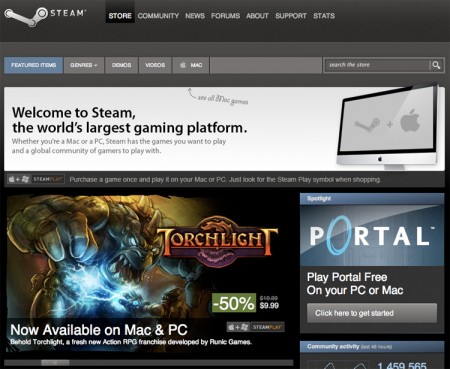 Steam is like iTunes for game content delivery, supporting convenience of buy once and play on all supported platforms and auto game updates. It also supports community services such as multiplayer game matching, friends list, IM, and gamer achievements.
Steam Mac Game Availability & Release Schedule
On the first day of Steam for Mac launch, 63 games are available, including:
Portal
Torchlight (Diablo style game, made by former Blizzard members)
Civilization IV: The Complete Edition
Machinarium
Peggle
World of Goo
Steam announced that more Mac games will be coming on Wednesdays. Besides individual game titles, some games are available as part of a discounted multi-game Play Pack.
Popular titles such as Half Life 2, Team Fortress 2, Left 4 Dead, and sequels are expected to be released for Steam Mac client in the future.
Valve will also make its Steamworks suite of publishing and development tools available on the Mac platform.
Free Award Winning Game PORTAL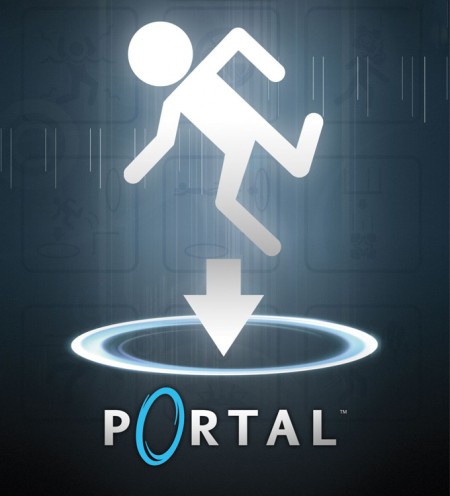 With the release of Mac OS X Steam Client today, the highly rated game Portal is free until May 24! Portal is a game by Valve that combines puzzle solving using some first person shooter reflexes. So definitely check it out.
Steam Mac OS X Requirements
Intel Mac, OS X version Leopard 10.5.8, Snow Leopard 10.6.3, or higher
Internet connection (broadband recommended)
Two-button mouse strongly recommended
You can get it here:
Steam Client for Mac [steampowered]
Portal Promo [steampowered]

Related Posts