Online Documents Serving Company, Scribd, Dropping Flash for HTML5
This month, Scribd – largest social publishing and reading site in the world, starts to liberate its documents from closed, proprietary Adobe Flash to web standard compliant HTML5.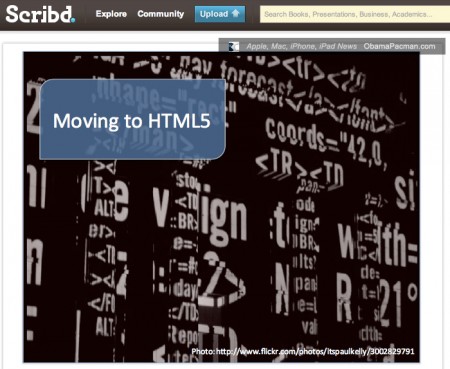 Scribd's CTO, Jared Friedman describes the switch to techcrunch: "We are scrapping three years of Flash development and betting the company on HTML5 because we believe HTML5 is a dramatically better reading experience than Flash."
Friedman estimates that 97 percent of browsers will be able to read Scribd's HTML5 documents. Over 200,000 documents are already switched over on the Scribd HTML5 launch.
Techcrunch has obtained images of closed beta of Scribd's documents in HTML5 with rich formatting running in Apple iPad Mobile Safari browser.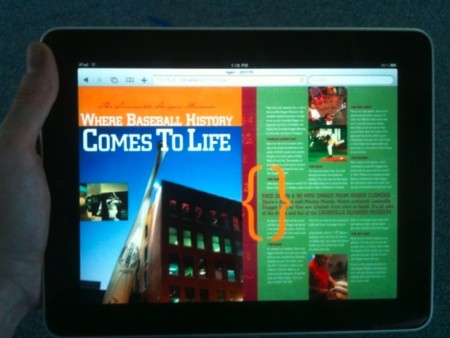 via
Scribd CTO: We are Scrapping Flash [techcrunch]

Related Posts