It's a Bird, It's a Plane, It's an iPad Controlled Video Blimp!
Cool blimp with a view video controlled by Apple iPad tablet accelerometer!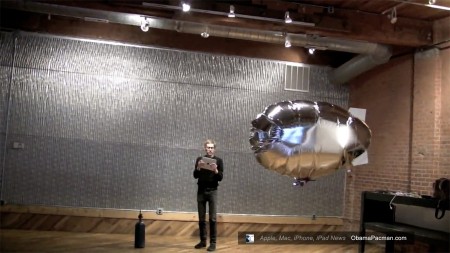 Breakfastny: "We created a modified BlimpDuino controlled by an iPad's accelerometer for guests to have a play with."
The blimp is piloted with the iPad, which has a cockpit view of the guests. "You can see whatever the blimp sees, and it just so happens that anyone that looks up at the blimp has their face turned into one of the exhibited Munny character's faces."
Looks like fun. Everybody looks up like a confused lolcat, to be captured on the blimp cam displayed on the iPad!
iPad Controlled Video Blimp [breakfastny]
via 9to5

Related Posts