Ironman Inspired iPad App Shows: Apple Tablet Supports 11 Multitouch Inputs
How many points does iPad multitouch support? Mac and iPhone developer Matt Legend Gemmell made this futuristic iPad app inspired by Ironman to test out iPad multiouch capabilities.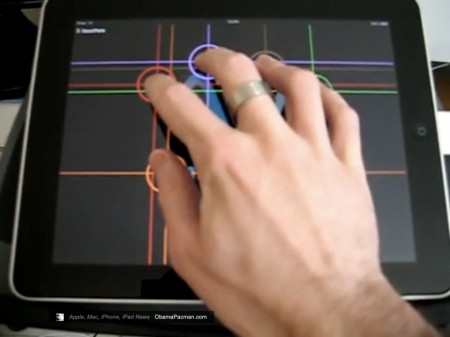 Matt, the iPad App developer described that the app is "inspired by all of Tony Stark's nifty holographic computer UI toys."
Looks like there is some Star Trek flavor too?
Currently not in App Store, requires iPad jailbreak.
iPad Multi-Touch [mattgemmell]
via CoM

Related Posts