IndyCar Championship Race Car Driver Tony Kanaan Uses iPad — During Races
Professional IndyCar race car driver Tony Kanaan, big fan of technology, talks about how he uses Apple iPad as a racing tool.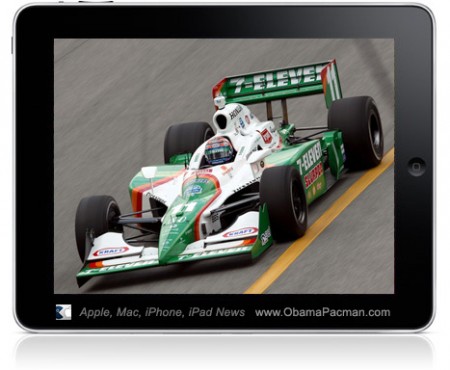 Video: Apple iPad
Tony Kanaan is a record breaker. He is the first IndyCar Series driver to complete every possible lap in a season. Now, he's probably also the first pro race car driver to use an iPad as a racing tool:
Tony Kanaan of Andretti Autosport describes how he uses Apple iPad during pit stops as electronic HUD to help better understand the competition and the race progress. Here's Tony with his iPad during 2010 Grand Prix of Long Beach: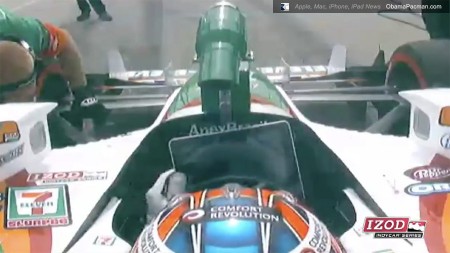 Regarding the Apple iPad, Tony Kanaan: "This is a great tool."
He's even thinking of putting the iPad in the multi-million dollar race car. Quick, someone get him an iPad car dash mod!
I wonder if he uses the "Grand Prix of Apps": the F1 iPad App [itunes link]?
via
Indycar's Tony Kanaan uses his iPad during races – out geeks the competition [macenstein]

Related Posts