How Apple CEO Steve Jobs Really Beats Cancer, "Secret" Revealed
Exclusive, behind the scenes video reveals how Apple CEO Steve Jobs really beats cancer.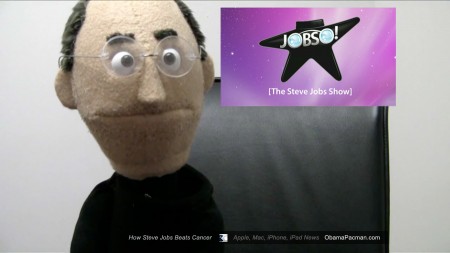 Video: Steve Jobs Beats Cancer
The maker of Mosspuppet & Windows 7 Robot Apocalypse explains the secret of Steve Jobs cancer recovery. Emperor Palpatine makes a cameo as Death:
Spoiler alert:
Turned out that Apple CEO Steve Jobs made a deal with Death to save himself from the grim prospects of pancreatic cancer. Luckily Death has some ideas on a new Apple product. Pretty funny iPad roast humor, with something about a larger iPod touch. Come on death, haven't you hard of iMushroom?
via [mosspuppet]

Related Posts