EXPIRED, $7 off = Free Today, Scarface Last Stand iPhone Arcade Shooter (+ Bonus Game)
Say hello to my little friend, and we don't mean the Apple iPhone and iPod touch!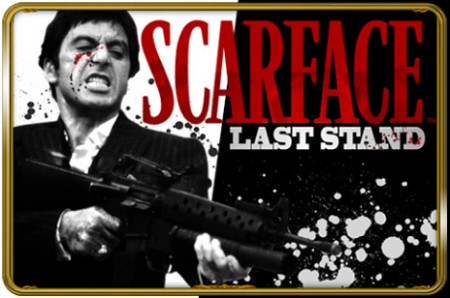 Want to to be an arcade version of Al Pacino / Tony Montana in the epic crime drama film Scarface? This might be your ticket.
Scarface Last Stand [itunes link] ($7 off) is not a first person shooter (FPS) where you control all the movement, but an arcade shooter where you concentrate on the shooting. There are 30 levels, with over 15 weapons. Tony's office monitor's your achievements, unlockables.
It's sort of like a console port where there is some auto-aim to help you out. For head shots you still need to have good aim. Some small portions (such as beginning of level 3) don't have auto-aim.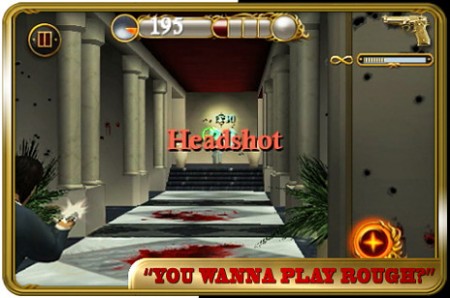 Free today only (U.S. west coast time is 9 more hours). Works on iPad too, iMushroom not required.
(Would we pay $7 for it? Probably not, seems like a part of development budget was used to license the movie material, while graphics and controls are like an older console game.)
Second Free Game
Snake Galaxy [itunes link] is also free today ($3 off) for iPhone iPod touch (and works on iPad). It's a 3D snake game where you try to munch the bonus point items.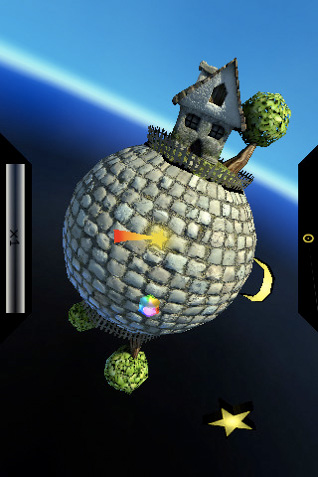 Get Latest Updates
Fan us on twitter or facebook to get the latest update on App promos and Apple news!

Related Posts