DIY Kitchen iPad Cabinet Mod / Install for Mother's Day?
For those who like to cook or spend time in the kitchen, this DIY iPad kitchen cabinet mod / install might come in handy.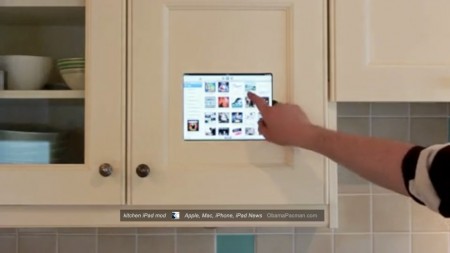 Apple iPad Kitchen Cabinet Mod / Install
Do you think the kitchen of Apple CEO Steve Jobs is like this, with aquarium, BBC, celebrity chef, music, and Pixar movie at the finger tip on an iPad?
OP Editor Easy DIY iPad Kitchen Cabinet Install
You can dig out the power tools or perform the easy Apple iPad kitchen mod / install by OP Editor: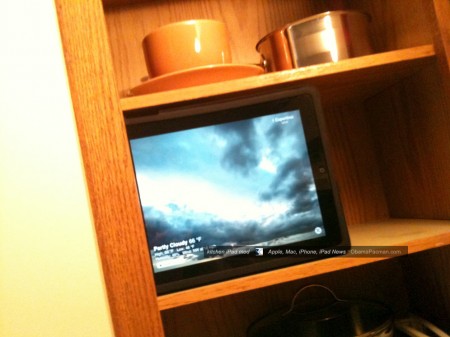 All you need is an iPad and the Apple iPad case. Open kitchen cabinet, lean the whole thing on the frame (make sure it's secure) for an inexpensive, reversible iPad kitchen mod: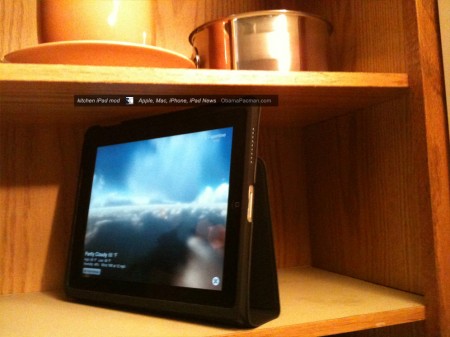 Two hand recommended for operation of this iPad kitchen install.
via
I have a feeling SOMEBODY'S mom is gonna be pissed when they get home… [macenstein]

Related Posts