Cupidtino Plans on Offering Dating For Apple Fans
What do you get when you combine Cupid with Cupertino (location of Apple headquarters)? Cupidtino! Its founders hope to bring Apple lovers together.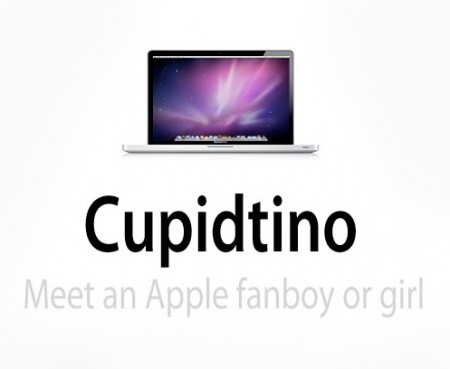 Apple fans have many things in common, such as passion for design, style, form, and function. So why not have a dating site for Apple fans? That's what San Francisco based, privately funded Cupidtino is planning to offer:
"Diehard Mac & Apple fans often have a lot in common – personalities, creative professions, a similar sense of style and aesthetics, taste, and of course a love for technology. We believe these are enough reasons for two people to meet and fall in love, and so we created the first Mac-inspired dating site to help you find other Machearts around you."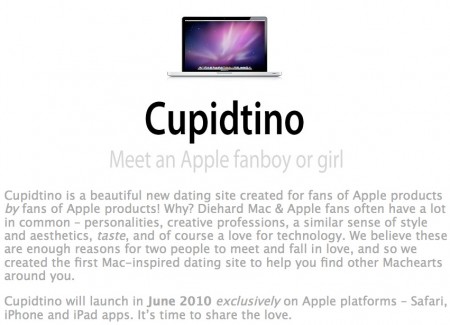 Cupidtino is planned to be launching next month, June 2010 exclusively for Apple platforms – Safari, Mac, iPad, iPhone, iPod touch apps.
So would the first date be at an Apple Store? Do you think the iDates would turn into iWedding?
Interest concept, set to be released next month. It's probably not a prank, but we'll find out and let you know when Apple Cupids launch their site. May the iCupid be with you.

Related Posts