Awesome Super Mario Bowser Castle Painting Made with iPad by John Haasl
Check out these awesome iPad paintings made by John Haasl, an application developer with no formal art training.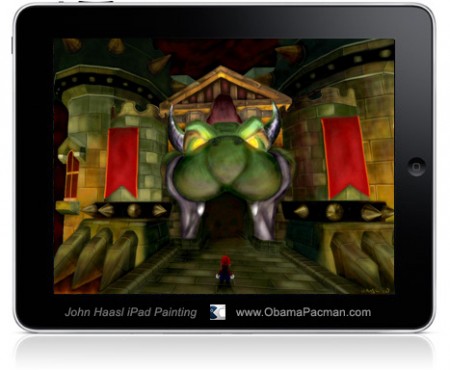 The paintings are made by John using iPad ArtStudio App [itunes link], a highly rated app that could be the photoshop App for iPad painters.
iPad Paintings by John Haasl
Super Mario Bowser castle: iPad Painting
What, Princess Peach got Koopa-napped again? Here is Mario looking for Princess Peach at the Bowser castle: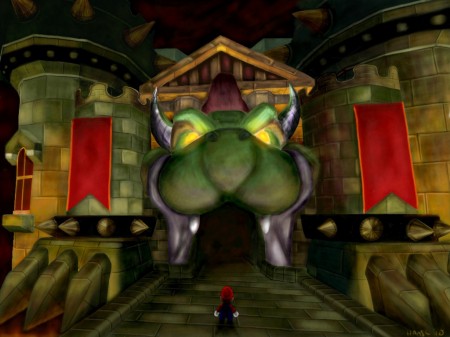 Red flower composition: iPad Painting
This flower still life painting is John's first released work of his iPad painting and I really like it! It seems to combine style of various classic paintings: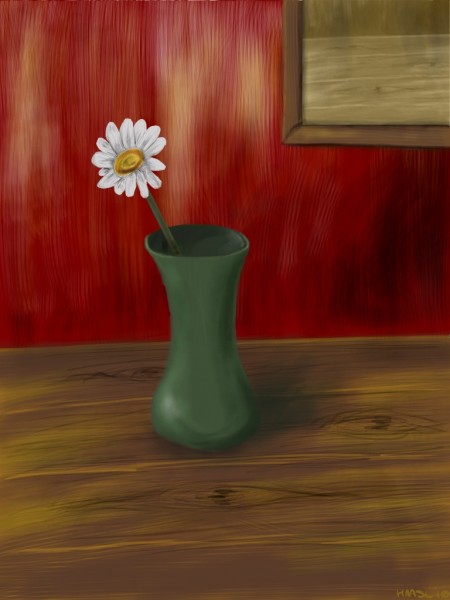 Tranquil lake & mountain landscape: iPad Painting
John's second released iPad artwork is a landscape painting with a mellow palette: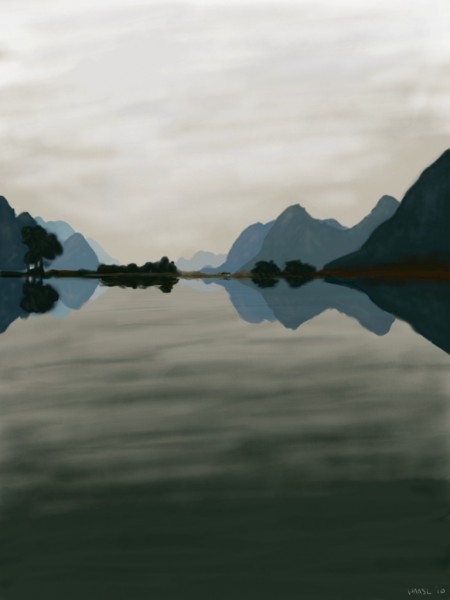 Q/A with John Haasl
OP Editor got in touch with John Haasl for some Q/A of his iPad paintings and his background on art.
Q: What's your experience with art?
I've always loved to draw, but am definitely not an artist. I went through the usual art classes at school, but only recently got into it more as Hobby using my iPad. I've always traditionally worked with pencil and only painted a mural in our house for my wife. The paintings you see done on the iPad are actually my second, third, and fourth completed paintings.

Q: Any inspiration? It seems familiar to a certain style but I can't seem to get my finger on it.
I really can't say I have any one artist or style that I am inspired by. I love vivid color and remember always being fascinated by sunsets, that's something I would love to paint.
Q: How long did it took to make the painting?
For the paintings I've worked on, I'd say they took around 2 days on and off. Once I started, I really got into working with ArtStudio and just messing around. Once I was comfortable, everything seemed like second nature and it was such a joy so I kept going.
A little background about me…
My name is John Haasl. I'm a 34 (about to be 35, yikes!) year old father of 2. I work in I/T as a Senior Application Developer and really have no formal art school training.
I've played around with Paint Shop Pro and GIMP on the computer, but never really liked doing anything with a mouse. I used those Applications mainly to put edit or clean up photos.
With the iPad, I've been playing around with all of the new things that could be done. I thought one thing that might be fun would be a drawing App, so downloaded the cheapest one that seemed half decent. I really didn't think I would enjoy it as much as I do now.
Halo Master Chief Variant Armor: iPad Painting, WIP
Haasl's recent iPad paintings are video game inspired. Mario at Bowser Castle is his third released work, and this Halo Master Chief variant armor painting is currently a work in progress: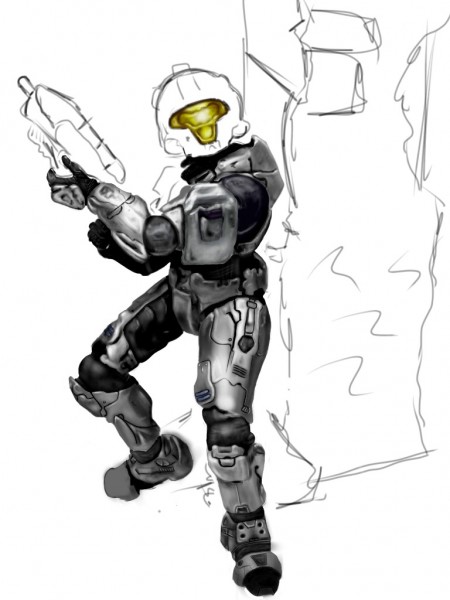 ArtStudio iPad Painting App
The iPad App John got is ArtStudio, which has all kinds of features including layers, different brushes, layer transparency, multiple undo, and filters.
ArtStudio is available on both iPad [itunes link] and iPhone [itunes link] as separate non-universal Apps. For a limited time, ArtStudio is on sale for $0.99 on iPad.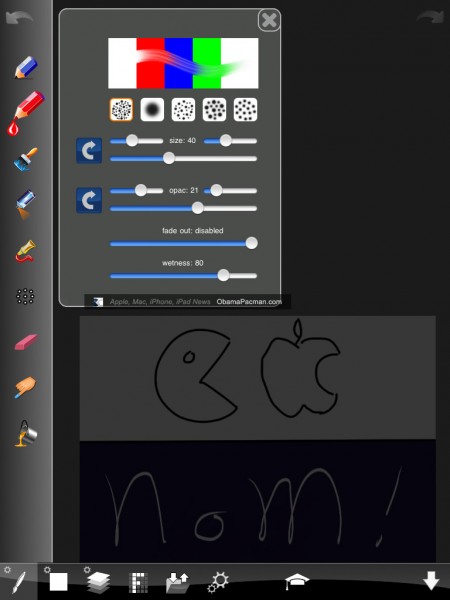 There are also photography possibilities with the included filters: Black & White, Invert Color, Sepia, Blur, Sharpen, Edge Detect, & Emboss. Just apply, say the B&W filters to a photo and then draw / paint over or colorize part of photo using semi-transparent layers.
Newest version of ArtStudio even comes with some free, rudimentary in-App lessons. They are pretty basic, but might be useful for those who doesn't know the difference between vanishing point and vanishing princess. (Darn it Princess Peach! Ever heard of security? Even Mythbusters got some).
ArtStudio iPad App [itunes link]
ArtStudio iPhone App [itunes link]

Related Posts