Apple iPad Tangos with Velcro
Two of Mankind's Greatest Inventions Together: iPad + Velcro tango to La Cumparsita.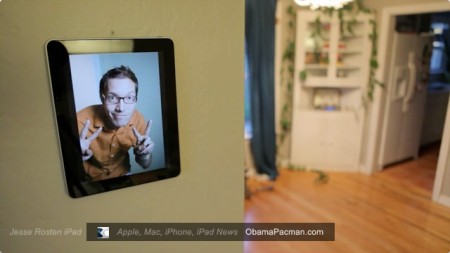 California director Jesse Rosten made a proof of concept video of different ways to hold the Apple iPad tablet: "this is an exploration of what is possible, not necessarily what is practical."
Apple iPad Tangos with Velcro
iPad is even capable of Ironman style multitouch window application.
Pretty hilarious iPad brainstorming session. Got better ideas? Discuss.
iPad + Velcro [vimeo]
via giz

Related Posts