Apple iPad Runs Quake 3 Arena Multiplayer FPS
The iPhone port of multiplayer first person shooter game Quake 3 Arena, is tweaked to work on iPad's native resolution of 1024×768! Checkout the screenshot!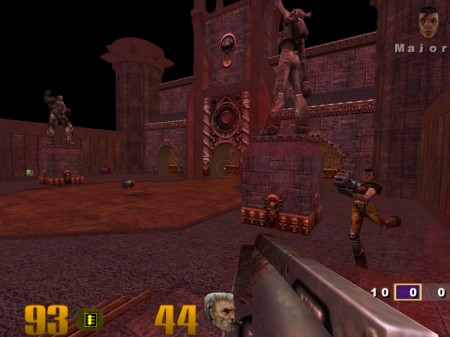 DIY Quake 3 Arena on iPad Proof of Concept
The high resolution Q3 Arena proof of concept, by modmyi forum user Sonikku, requires jailbreak (not in App Store). The DIY Quake 3 Arena on iPad instructions are easy:
Get iPhone Quake 3 port
SSH into the iPhone, change some text in q3config.cfg, save
install Full Force (Cydia), and boom, Quake 3 on iPad
The game itself looks great, but the controls are not optimized for an iPad at this time. I wonder if people figured out how to rocket jump on it yet?
iPad FPS
For those who want a multiplayer iPad shooter that's more than a proof of concept, there is the Halo-like Nova HD [itunes link], a very well made iPad optimized FPS, with both single player missions and multiplayer gaming.
via
Quake 3: Arena on iPad at full 1024×768 Native Resolution [modmyi]

Related Posts