Apple iPad Makes EMC Executive's Family Very Happy
EMC executive Chuck Hollis describes how the Apple iPad tablet is perfect for his tech centric household and that "Everyone in the family is waiting for their turn at the iPad."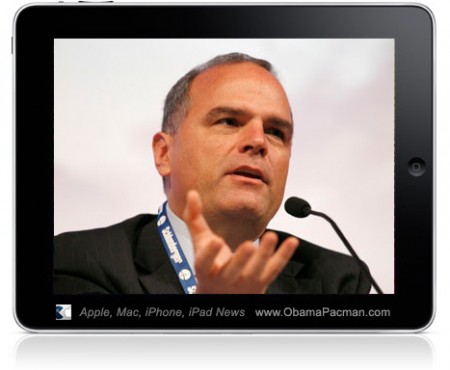 Chuck Hollis, the VP Global Marketing CTO of EMC, usually writes about IT matters at his EMC blog: Chuck's Blog, An EMC insider's perspective on information, technology and customer challenges. But the iPad has made such an impact at his family that he went off-topic to write about the Apple tablet.
Chuck Hollis, happily married for 25 years with 3 kids, has a lot of tech in the house. The family of EMC executive has 6 PC desktops, 3 Windows laptops (66% of which work well), 3 Apple computers (iMac and 2 MacBook Air), and countless other gadgets. For content creation, Hollis uses an Apple laptop: "my MacBook Air is *sweet* for that purpose."
iPad @ EMC Executive Family
So what happens when he bought an iPad WiFi home? Is the Apple tablet another gadget that'll get lost in the shuffle behind full powered computers and other gadgets? Hollis' family originally thought so.
Within hours, his wife begins to tap tap tap on the iPad around the house, smiling. His kids also thought the iPad as cool, entertaining, and useful.
So what's the verdict?
Later in the week: "All the PCs and laptops are basically not being used. All the Macs are not being used. All have been powered off. Everyone in the family is waiting for their turn at the iPad."
From his family's reaction to the iPad, the EMC executive believes that he might not buy any more desktops and laptops, as they have "all been largely obsoleted (at least at my home) by a sleek $499 device that doesn't really have any right to be called a 'computer' in the traditional sense."
Apple iPad changed decades of computer habits of tech heavy family of this EMC executive in the course of 1 week. That's some pretty impressive change of habits for Apple's brand new device, just like how Apple changed the world with the Mac OS GUI, iPod, and iPhone OS. This might not too far off after all: iPad, the future is now.
via
What iPads Did To My Family [chucksblog, emc]

Related Posts