iPad Car Dash Mod, Part 3
The innovative first iPad car mod guys from SoundMan Car Audio are back with their third iPad car installation video.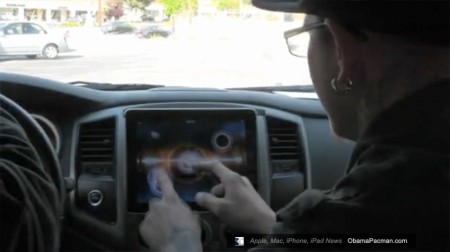 Video: iPad Car Dash Mod
This time they installed the amp, speakers for their Apple iPad car install, and figured out a few other things.
They've got all kinds of media interest and even been interviewed by CNN.
The iPad car mod guys got some Apple iMac in their shop:
They discovered that Apple iPad dock + dock extension
provides a clean, line level audio output
provides charging
Good stuff. Very innovative.
Related:
1: First Ever iPad Car Dash Mod
2: iPad Car Dash Mod, Part 2

Related Posts